Communications
AU Student Wins Mindfire Competition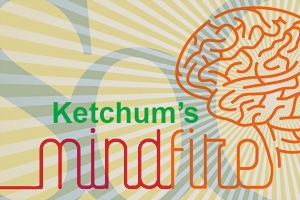 After only 20 minutes of work, Public Communication Junior, Hope Evans, won an international competition—and she did it on her first attempt.

Evans received a marketing challenge through Ketchum, Inc.'s Mindfire program—a crowd sourcing tool that lets students pitch creative solutions to clients' real-life challenges.

Evans can't discuss the details of the challenge or her winning pitch, but she said she drafted notes and ideas during a break between classes.

"I just sent it in not thinking twice about it," she said after receiving $100. "I didn't expect to win."

Through an online crowdsourcing platform, designed like a social media site, Evans and students around the world pitch marketing ideas to Ketchum's clients, vote for fellow students they consider to have the best solutions, ask questions and share information.

"It's an easy way to practice what you learn about the PR world," Evans said. "That's something I want to do in the future. Mindfire is an easy way to start pitching plans, and actually win some money."

Partnership Engages Students

There are multiple awards, including cash prizes, all of which many former students at American University have won, said School of Communication Professor Pallavi Kumar, at a student interest event for Mindfire. Students are eligible to participate in Ketchum sponsored webinars and also speak with internship recruiters.

"This is a great way to see real life situations," said Kumar, who worked at Ketchum for five years.

The best opportunity for students, she said, is to pitch viable and creative ideas in a competitive environment. That's what captivated SOC graduate student Jeff Stahlnecker as he and other students spoke to Ketchum representatives during a Skype conference call.

He listened to Brian Keenan, Global Creative Initiatives Manager, and Macaela Mackenzie, Creative Assistant, as they spoke of SOC students competing and interacting with 50 participating universities around the world. The two tasked the group to quickly develop marketing angles and slogans for a mock beauty product. Within minutes, ideas were created and developed for coherent pitches.

The creative process and development is what Mindfire is about, Keenan said.

"I already signed up," Stahlnecker said. "This is a way to gain the confidence I need to go into a workplace. I want to work on real issues and problems."

Moving Beyond the Classroom

And that's also what AU student Caitlin Friess intends to do.

I like the program itself because it gives me a practical application to what I'm learning," Friess said. "I can polish what I learn in the classroom."

She scanned through a list of challenges and read notes from students who commented on ideas. Every action on the site results in points, she said. With a few clicks of her mouse, she tallied points necessary for a one-on-one career counseling session.

"I haven't done this yet," she said while reading about the 400 points necessary to participate, "but I will at some point."

For more information or to register for Ketchum, please email Macaela Mackenzie with the subject "American University," and include your name, major and class standing.