Communications
Research Finds 'Obamacare' Devastating Messaging Weapon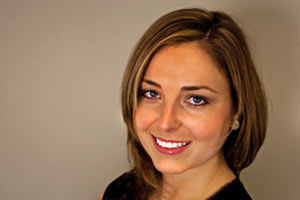 The media played a large role in shaping the public opinion of President Obama's health care bill according to research by American University Public Communication graduate student Corinne Hirsch.
She says, "In examining the effects and long-term political consequences of the 2010 midterm elections, it is remarkable to consider the extent to which a single issue was used by the minority opposition as a potent and devastating messaging weapon that ultimately symbolized a Washington majority out-of-touch with the rest of the country." 
Hirsch's research findings include:
The media helped disseminate and popularize the frame, "ObamaCare" to describe the health care reform issue, thus cementing pubic opinion that was already showing deep skepticism.
No one seems to be sure where or when the term ObamaCare was first used. 
There are emerging parallels between the trajectory of the ObamaCare discourse and the current Medicare debate. 
The health care debate ignited a fire among an emerging political movement - the Tea Party - by focusing its growing skepticism and mistrust in government on one singular issue.
The political communication course was a perfect fit for Hirsch. "SOC provided a great opportunity for me to build a research project around a topic that is not only extremely interesting, but relevant and timely," she said. "Having served in federal government in roles that primarily dealt with the press, it was a great opportunity for me to step outside of my past experience and examine the media's role in an important public policy debate from a completely academic, nonpartisan, and analytical perspective. I hope to expand on aspects of this project for my thesis."
Professor Dave Helfert says the public benefits when communication scholars like Hirsch provide thoughtful analysis of contemporary political debate.
"People need to understand how rhetorical and persuasive devices are used to shape the issues that have such a major impact on our nation and society," he said.
The former communications director for the White House Office of Management and Budget, Hirsch currently serves as the strategic outreach director for Public Notice, an independent, nonpartisan, nonprofit organization.