Research
Banks' Troubled Assets Indicate Severe Stress Investigative Reporting Workshop Finds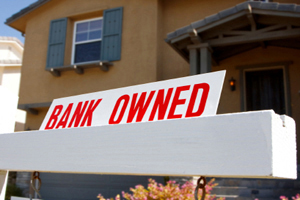 During the second quarter of 2009, U.S. banks' troubled assets rose 36 percent according to analysis of the most recent federal banking records by American University's Investigative Reporting Workshop.
This represents an acceleration during the past year. Since June 30, 2008, banks' troubled assets have increased a whopping 90 percent.
The analysis is the central feature of BankTracker, a first-of-its-kind project by the Workshop and msnbc.com that last March, broke the story that bad loans among U.S. banks had increased nearly 149 percent in 2008.
To see the full results of the latest BankTracker analysis, go to http://investigativereportingworkshop.org/.

A Different Approach
BankTracker's online search tool allows anyone to see the level of stress at any bank or credit union across the nation. This differs from data offered by Web sites such as Bauer Financial, Bankrate, and MyBankTracker.
"Other systems use measures to compare banks' overall capital and assets," said Wendell Cochran, AU professor, the Workshop's senior editor, and primary author of the BankTracker project. "We look at each bank's exposure to risky assets and whether they have enough to cover loan losses."  
While not an official statistic, nor intended to serve as a definitive predictor of the likelihood of bank failure, the troubled asset ratio is a strong indicator of severe stress inside a bank.
"Of the 94 banks that have failed so far this year, 84 had troubled asset ratios of 100 percent or greater in the final quarter they reported data before they closed," Cochran said.
Formerly a business reporter, a special projects editor, and a project director for leading national news organizations, Cochran was likely the first journalist to create this measure of bank health. He first employed it while writing about banking for the Des Moines Register in the early 1980s.
A Broad Audience
BankTracker has been covered by Newsweek.com, CBS News.com, bizjournals.com, and numerous other news media outlets and blogs across the nation.  
"Since launch, it has received more than 3.5 million page views on the Workshop's Web site," Cochran said.
The project was created primarily to help journalists tackle the complex issue of bank health—especially those at smaller outlets unable to sustain investigative reporting. But reporters aren't the only ones taking advantage of the resource.
"We also receive feedback bankers, former bankers, other financial industry professionals, and members of the general public," Cochran said. "People want to know if the banks that serve them and their communities are safe."