Achievements
Dual-Degree Student Wins Award for Student Film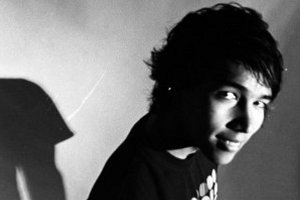 Dual-degree student Toji Morimoto, with his team members Luke Taylor, CAS/BA '12, and Danny Peters, CAS/BA '12, was named the winner of the American Visions DIY48 film contest with their short film "Nowhere to Nowhere." The contest, sponsored by the School of Communication's Film and Media Arts department and the Department of Literature, was open to students of any major.
The teams had a number of requirements and restrictions: they were only allowed 48 hours to cast and shoot their films and had to include a certain number of elements – a specific prop and line of dialogue – in their film. "Everyone picked a different genre at random and a different line [out of a hat]; but everybody in all groups got mangoes," laughed Jeffrey Middents, an associate professor of literature and one of the contest's judges.
In addition to the ubiquitous mango, Morimoto's team's required genre was science fiction, and the line "For some reason, I made a red velvet cake," was to be part of the dialogue. (The line is taken from Michael Chabon's novel The Amazing Adventures of Kavalier and Clay; lines picked by other groups came from The Catcher in the Rye, by J.D. Salinger,  and Sherwood Anderson's Winesburg, Ohio.)

"Since the genre had to be science fiction, we tried to make it futuristic," Morimoto explained. The movie is about a hamster being experimented on by scientists, with the movie as a conceptualization of the hamster's mind.
"It was really hard to do everything from scratch in 48 hours," confessed Morimoto. "But I am happy that I could finish. I want to continue making films and hopefully work as a movie director in the future back in Japan."
Morimoto is a second-year student from Ritsumeikan University in Tokyo, doing his work at American University in the School of Communication.
The winning team was awarded dinner for six at Napoleon Bistro and American Visions Awards of Excellence; the second place winners received passes to Landmark Theaters.