Alumni
Alumna Nominated for National Book Award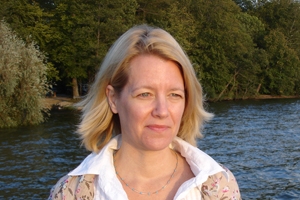 AU alumna Wendy Lower, author of the critically acclaimed new book Hitler's Furies: German Women in the Nazi Killing Fields (Houghton Mifflin Harcourt, 2013), has been named a nonfiction finalist for the National Book Award. 
"This is beyond my wildest dreams and nothing that I could have imagined when I started the history graduate program at American University in autumn 1991," says Lower, the John K. Roth Professor of History at Claremont McKenna College and a consultant for the Holocaust Memorial Museum in Washington, D.C. 
The awards, given annually by the National Book Foundation, celebrate the best of American literature. Past winners include William Faulkner, Philip Roth, Alice Walker, and Ralph Ellison. 
The 2013 winners will be announced in mid-November at a benefit dinner in New York City. 
A Career Inspired by AU Professor 
Lower received her master's and doctorate in history at American University under the guidance of her faculty advisor, history professor Richard Breitman, whose scholarship inspired Lower. 
"I decided to focus my research in Holocaust history after reading Professor Richard Breitman's excellent study of Heinrich Himmler," she says. "Professor Breitman is a model scholar and mentor, and an outstanding example of the first-rate history faculty at AU." 
"At AU, she advanced steadily from graduate student to fellow researcher on Nazi Germany and a sounding board for me for my own work," says Breitman, a renowned historian whose most recent book is FDR and the Jews, which he coauthored with fellow AU history professor Allan Lichtman. 
"Her outstanding dissertation became the basis for her first book, which launched her scholarly career," Breitman adds. "I was gratified when she gained a chair at Claremont McKenna, and now I am equally pleased to see her latest book receive such wide recognition." 
Women–Including Nurses–Participated in Genocide of Holocaust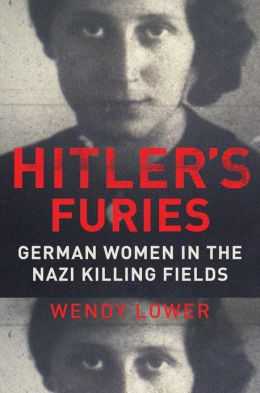 Hitler's Furies is the first book to examine the role of German women on the eastern front in World War II. Long-held beliefs frame them as supporters of the war at home, but Lower's research exposes the history of 500,000 German women who directly participated in the genocide of the Holocaust. 
"The consensus in Holocaust and genocide studies is that the systems that make mass murder possible would not function without the broad participation of society," she says. "And yet, nearly all histories of the Holocaust leave out half of those who populated that society, as if women's history happens somewhere else." 
Previous scholarship identified women serving as prison guards at concentration camps, but Lower found that other women had a hand in the Jewish genocide, including office workers as well as—disturbingly—women who held professions in which they were charged with caring for or helping others: nurses, social workers, and teachers. 
"Wendy Lower's book is a powerful study of a sample of some half a million German women who inhabited the Nazi empire in Eastern Europe," says Breitman. "Her research shows how these women exploited opportunities to share in the spoils of Nazi rule. They witnessed widespread Nazi atrocities and mass murder, and more than occasionally, they participated as enablers or as direct perpetrators, too. The Nazi beliefs in racial superiority and racial enemies corrupted German women as well as men."