Alumni
AU Today: A New Alumni Directory in Progress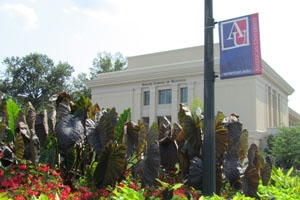 American University's office of alumni relations is in the final stages of preparing American University Alumni Today, the first publication ever to feature directory-style listings along with photos and essays submitted by alumni. This project allows the university to update alumni contact information and to offer a printed directory to alumni.

The project is a great opportunity for AU to update current biographic information and for alumni to purchase the book and/or a CD-ROM version of the directory. Currently, Harris Connect, a leader in college alumni directories, is collecting updated information from all graduates. Alumni can also access our online alumni directory at alumniassociation.american.edu/alumnidirectory. The print edition will become available in September.
Staying in touch with alumni and helping graduates reconnect with each other is at the heart of this work. Updated contact information will improve both the print and online directories. "The directory project will provide invaluable information to support the university's outreach efforts to the alumni community," says Raina Lenney, assistant vice president of alumni relations.
A postcard message has been sent to alumni, encouraging them to call a dedicated telephone line and confirm and/or update contact and personal and professional information. Shortly, representatives from Harris will begin making phone calls to alumni who have not responded.