Research
When Oil Causes War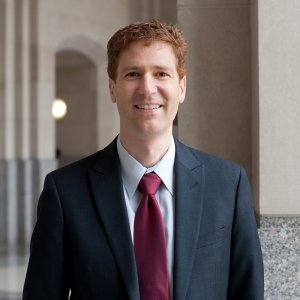 The relationship between oil and war is complex but uniquely intertwined. The effect of oil-producing states in global affairs and geopolitics requires a focused analysis. How oil and conflict are related is the focus of Assistant Professor Jeff Colgan's latest research and book, Petro-Aggression: When Oil Causes War (Cambridge 2013). Through his recent book, tenure as a Woodrow Wilson Fellow, and various published articles, Colgan unpacks the traits in petro-states—state's with oil revenue exceeding 10 percent of its GDP—that increase the propensity of its leadership to engage in aggressive foreign policy and potential war. As evidenced in Colgan's research, oil is often the cause of international tension and war. His work challenges traditional paradigms that suggest oil and international security are the result of petro-competition (fighting to win a resource, namely oil). Alternatively, Colgan's work raises the consideration that oil and international tensions are an extension of a resource curse in petro-dependent countries—arguing that states become petro-aggressive in lieu of specific domestic conditions such as authoritarianism, poor economic growth, and civil war.

The idea of petrostates dates back to 1970, in which their emergence and continued existence accounts for nearly a quarter of all international conflicts. Through Colgan's analysis, oil income and revolutionary governments are strong indicators of petro-aggression. His argument emphasizes the relationship between oil and interstate conflict by drawing on case studies in Iraq, Iran, Venezuela, and Libya. Ultimately, states become petroaggressive when the leadership is risk-tolerant and develop from revolutionary roots. Colgan arrived at this conclusion through field work and heavy statistical analyses of militarized interstate disputes (MIDs), in which he found that states which engage in more MIDs are 50 percent more likely than non-petrostates to engage in warfare. To balance his analysis, Colgan explores the conditions in Saudi Arabia—an oil rich state whose governance has remained relatively stable and provides incentives that are less risk-averse and subsequently not petro-aggressive. The various case studies taken together create an ominous picture in which petroaggressive states present a new threat to international security.
In an effort to counter the existence and emergence of petro-aggressive states, Colgan argues the need for greater transparency. Such transparency, Colgan asserts, has already taken root as evidenced in the Frank Dodd Act and the Security Exchange Commission's move to require any oil producing company listed on the stock exchange to publicly report its revenue, royalties, and taxes in the countries where they conduct business. With this transparency, however, a level of caution should remain. As Colgan suggests, such a mandate is progressive and necessary but not sufficient in terms of a solution to mitigating the resource curse present in petro-aggressive states. Colgan's work raises the valuable question of how can efforts to increase transparency in petrostates lead to greater political accountability, less corruption, and a decrease in international conflicts.

Colgan paints a cautionary picture in which the emergence of additional petro-aggressive states is increasingly a sobering reality. This reality is not limited to pockets of the Middle East but potentially spreading to 16 developing countries that includes significant swaths of Africa—a continent with oil rich reserves and historical trends of revolutionary factions and interstate conflicts, conditions that are prime environments for petro-aggression to emerge. Colgan's research raises important questions related to the future of conflict in international relations and regions of interest—particularly of that in the Middle East. His work also challenges the global reliance on oil as a leading energy resource raising pertinent questions such as what are the alternatives to reduced oil dependency and how does centralizing oil imports diminish or strengthen state leadership and in turn fuel interstate and international conflict?

Colgan is a political scientist whose research interests are in the geopolitics of oil, the resource curse, international security, and international political economy. He recently completed a fellowship with the Woodrow Wilson Center for International Studies and has been published in numerous notable journals such as International Organization, World Politics, International Security, and Foreign Policy.