Frontline Talks Chicken with Students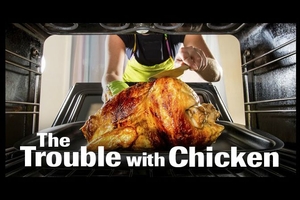 Executive producer of PBS FRONTLINE Raney Aronson-Rath and colleagues spoke with American University School of Communication students about their most recent co-production with the Investigative Reporting Workshop, "The Trouble with Chicken." 
Correspondent David E. Hoffman and associate producers Emma Schwartz and Fritz Kramer told SOC students how FRONTLINE develops stories for television.
"The Trouble with Chicken" examined an outbreak of Salmonella Heidelberg that was linked to Foster Farms, the largest poultry producer on the West Coast. The outbreak became the largest in poultry history. 
Executive Editor and SOC faculty member Chuck Lewis moderated the event. The Investigative Reporting Workshop and FRONTLINE have produced eight programs for television, along with additional stories for both the FRONTLINE and Workshop websites.