Digital Media Arts Conference Showcases Communication Faculty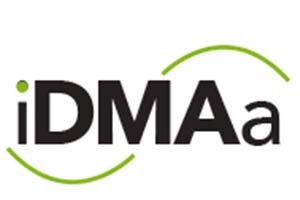 American University (AU) Game Lab Director and School of Communication (SOC) professor Lindsay Grace gave one of the keynotes at the 2015 International Digital Media Arts Association conference at East Tennessee State, one of several AU SOC faculty and alumni who participated. The theme of the conference was Breaking Barriers – identifying barriers to success and finding creative new ways to break through them. 
Other presenters with ties to SOC included film and media arts professors Kylos Brannon and Leena Jayaswal who spoke on a panel about Youtube and Gamewatching, using  information provided by professor and Brigid Maher, co-director of SOC's Center for Media & Social Impact. SOC alumna  Kari Barber spoke about interactive documentary. Kristian Perry, an AU alumnus and current SOC adjunct, presented on expanding cultural ephemera in museum work.