Education
Academics, 'Copyfighters' Embrace New Best Practices Code for Fair Use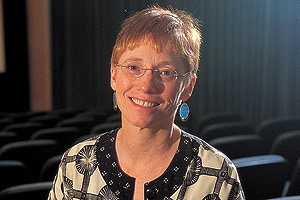 The Center for Social Media's latest publication, Code of Best Practices in Fair Use for Scholarly Research in Communication, has been well-received by a broad audience. The day that it was released, the Chronicle of Higher Education highlighted the guide on its Web site. A week later, Cory Doctorow, a leading blogger and "copyfighter" showcased the Code on his Boing Boing site, giving it world-wide exposure.
This code of best practices helps U.S. communication scholars to interpret the copyright doctrine of fair use. Fair use is the right to use copyrighted material without permission or payment under some circumstances—especially when the cultural or social benefits of the use are predominant. 
The Code focuses on four instances that represent the current consensus within the community of communication scholars about acceptable practices for the fair use of copyrighted materials: analyzing copyrighted material, quoting it to illustrate a point, using it to spark discussion, and storing it in a collection.
"As a communication scholar, I'm very happy that my community has found consensus on our interpretation of fair use. It makes the routine work of research more efficient and productive. This will also help our gatekeepers--our publishers, our administrators, our funding agencies--better understand how to interpret the law for our work," says Aufderheide.
This code does not try to identify the limits of fair use rights. Instead, it describes how those rights should apply in certain recurrent situations. The fair use rights of U.S. communication scholars may extend to other situations as well, according to the Code.
This code of best practices was created by a committee of communication scholars, including Aufderheide, within the International Communication Association. The situations in the report were based on 387 responses to a survey of communications scholars conducted in collaboration with the ICA. The process was coordinated by Patricia Aufderheide and Peter Jaszi at American University. The code was reviewed by a legal advisory board.
In June, Aufderheide was honored for her research on fair use and free speech with a Communication Research as an Agent of Change Award. She received the award at the ICA's annual conference in Singapore for "research that has a demonstrable impact on practice outside the academy, with clear benefits to the community."
Aufderheide has been working since 2004 on expanding access to fair use to the benefit of creativity, cultural production, and freedom of speech. Her work on codes of best practices in fair use has been conducted in conjunction with Prof. Peter Jaszi and the Program on Intellectual Property and Information Justice at the Washington College of Law at American University.
Aufderheide and Jaszi are collaborating again, currently working on a project funded by the Andrew Mellon Foundation to develop a code of best practices in fair use for research libraries.