Communications
Messaging 9.5 Million, Strategically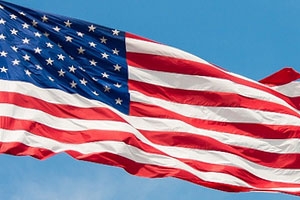 Engaging 9.5 million people might sound like a Herculean feat, but American University School of Communication alumnus Josh Hillebrand and his strategic communications team at Booz Allen Hamilton have it under control. 
Hillebrand, a graduate of SOC's Strategic Communication master's degree program, is putting his experience in the classroom and the public communication field to use for the Department of Defense's (DOD) TRICARE health program.
"Right now, the biggest issue is the Affordable Care Act, making sure that it is messaged the right way to the beneficiaries," Hillebrand said. "[G]etting across everything the beneficiaries need to know, the necessary information that will help them make the appropriate decision."
To figure out how to inform and educate millions of people in the defense community as a Booz Allen associate, Hillebrand needs to understand the diverse military community, including service members who are retired, on active duty, or overseas. He also needs to consider the family members of servicemen and women.

"Our team works on all the publications, meaning fact sheets, briefings, newsletters, and we ensure the messages are communicated to beneficiaries in the cleanest and best possible way," Hillebrand said. 
Knowing exactly how to do these things didn't happen overnight. Through mentor relationships and his time with the Strategic Communication's weekend program, Hillebrand learned how to become a more effective leader.
Hillebrand, who received his bachelor's degree from the University of Wisconsin-Milwaukee, said he fed off of the vibrant people he met in AU's Strategic Communication program. Their diverse skills and experiences guided him to a better understanding of the projects. 
"[T]he cohort style is what really benefitted all of us," he said. "It was basically listening and sharing best practices with others in the cohort."
The work might have been trying and the payoff might have seemed far away, but Hillebrand said it was worth it. "It was a long 18 months, but it was a great experience," he said.
Hillebrand's second to last practicum course proved to be one of his most challenging projects in the program. He and his group members took on a specific client and served as its account team. Strategic plans, objectives and everything in between were all under his group's responsibility. What really turned the project into a success were his teammates and what they brought to the drawing board. 
"We all had diverse backgrounds and diverse experiences and we were able to leverage everyone's expertise to successfully complete the project," Hillebrand said. "It was a tremendous experience. We learned a lot from each other."
Being a part of such a dynamic group was a plus for Hillebrand, but he still wanted to find his niche in the public communication field. To do that, Hillebrand reached out to people he admired who might be able to point him in the right direction. 
"I think what really helped me is that I was able to identify a senior-level executive early in my career and develop him as a mentor," he said. "He took me under his wing, taught me a lot. He's been in D.C. politics and has been in communications for a really long time, so he's kind of the one who introduced me to the craft and crisis communications, where I cut my teeth as a young professional."
The way Hillebrand thought about communications and the skills he built in his previous positions with Qorvis Communications and the U.S. Marshall Service stood out to his mentor and helped point him toward the right concentration.  
As he advances on his own career trajectory, Hillebrand has returned the favor, mentoring interns and helping them achieve their potential.
"Two interns I mentored after I moved on from Qorvis, I found out that they ended up hiring," Hillebrand said. "I like to think I helped by pushing them and exposing them to different clients and different types of projects and different skill sets within the firm that showcased their talents, so when they did graduate they were offered a position."
Hillebrand said he still has more to learn as a communications professional, but he's excited to grow his skill base as well as his portfolio.