Academics
AEJMC Convention Showcases SOC Faculty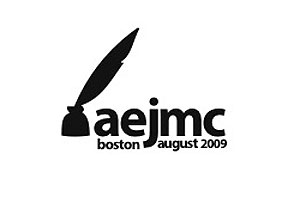 SOC's Journalism program has been getting lots of attention from industry leaders this summer as a ground-breaking center for new journalism, from praise by MediaShift's Mark Glaser to the Associated Press tapping SOC's Investigative Reporting Workshop for a new project that will distribute articles produced by non-profits.
In early August, the Association for Education in Journalism and Mass Communication (AEJMC) convention will showcase the program's academic expertise. More than 1,000 conference-goers are expected in Boston for AEJMC, the largest annual gathering of journalism educators in North America.
"Having no fewer than seven faculty presenters at the convention stands as further testimony to the depth, appeal, and many strengths of SOC's journalism program. It is testimony as well to the high level of productivity and accomplishment among the School's journalism faculty, " says professor and conference participant W. Joseph Campbell.
In addition to presenting two peer-reviewed research papers, professor Campbell will accept the award for Kappa Tau Alpha Chapter Adviser of the Year, and will appear on the panel "Kappa Tau Alpha at 99: Promoting Scholarship From 1910 Into the 21st Century." He will also be a discussant of two History Division papers at the "High Density Refereed Paper Research Session."
Professor Rodger Streimatter will present his top-three faculty paper in the AEJMC History Division competition, "A Legendary Journalist and the Woman Behind the Woman: Janet Flanner and Solita Solano."
Additional topics addressed by SOC faculty range from Angie Chuang's "Tips for Teaching" to "Normative Theories of the Media Worldwide: Issues of Responsibility and Freedom," a panel featuring professor Rick Rockwell.
Other experts representing SOC at the convention include professor David Johnson, Jan Schaffer, executive director of SOC's J-Lab: The Institute for Interactive Journalism, and First Amendment expert professor John Watson.

The AEJMC convention runs from Aug. 5-8. Read more about SOC presentations at AEJMC.