SOC Alum Selected for Political Premiere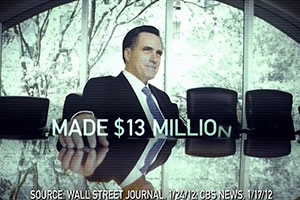 The Alexandria Film Festival will host the premiere of the political advertising documentary, "I Approve This Message" by SOC alumnus, Jesse Medalia Strauss (BA/'13, MA/'14). 
The documentary, completed as Strauss' capstone project, combines his passion for filmmaking and politics and works to leave the viewer with a greater appreciation for political ads as a form of storytelling and tool of public debate and civil discourse.
"I Approve This Message" screens Nov. 7 at 4:00 p.m. at the AMC Hoffman Theater in Alexandria.