Journalism
Student Media Leader: Julia Reinstein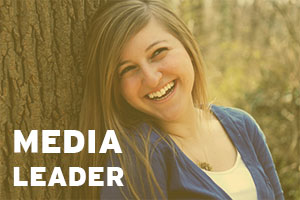 American University student media leaders share their experiences and lessons learned working at various AU media outlets, and discuss how SOC has contributed to their success.

Organization: Her Campus & American Word
Major: Print Journalism
Internship: New York Magazine


In what capacity have you worked with AU student media organizations?
I'm currently a contributing writer for HerCampus and copy editor/sex columnist for AmWord.
What is your year and major?
Rising senior, print journalism major with a minor in philosophy.

How does your major support your roles in student media?
I love that I can take what I learn in my journalism classes and then practice those skills in HerCampus and AmWord. My classes help me to be more successful in student media, and student media helps me to be more successful in the classroom.

What SOC classes have been relevant to your role in student media?
For student media to succeed, it has to be on the cutting edge of technology and social media. Amy Eisman's Writing and Editing for Convergent Media class taught me so much about journalism on the web. Rodger Streitmatter's reporting class also taught me a lot. I didn't just learn how to report, write and edit in his class—I learned what makes a story truly great and how I can emulate that.

How have your internships played a role in your student media success?
I'm currently the digital editorial intern at New York Magazine. One of the biggest benefits of writing for student media is building a portfolio of writing samples, many of which I used when applying to New York Magazine. College is the time to start figuring out what you like to write about, and student media gives you an outlet to experiment.

What are your plans post graduation?
After graduation, I'd like to go into feature writing for a magazine or online publication.