Journalism
TBD.com and the Evolution of Journalism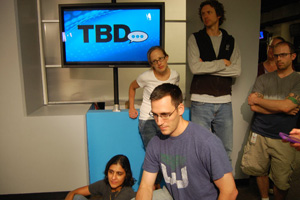 TBD.com, a new model for online journalism made its debut Aug. 9 to much acclaim. Jim Brady, SOC/BA '89, is the editor of the new site that merges the coverage of more than 120 local bloggers with original reporting to provide ultra-local coverage of the Washington D.C. area. The low-key launch was well-received by media critics across the country who hope Brady has found the magic blueprint to keep local journalism alive. "TBD is something of a canary in the coal mine," wrote Huffington Post media blogger Jack Mirkinson. "The news industry is desperately searching around for new journalistic and business models, and local news has been seized upon as a potential savior." Whether TBD.com has hit upon the perfect model remains to be seen. Here's what AU media experts predict.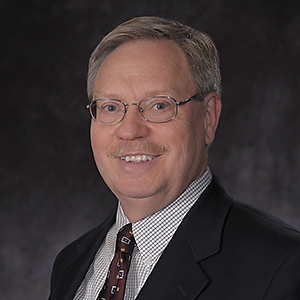 Wendell Cochran - Journalism Professor and Senior Editor, Investigative Reporting Workshop

"In my view, TBD's significance is that is it perhaps the most serious attempt anywhere to create a real online local news alternative to an established news organization. Nearly all the others are focused on a particular market segment. It also is backed by serious resources that can give TBD time to establish itself.
From the perspective of news, we will have to see how well the aggregation of blogs works and how it can best be interwoven with staff/original reporting to deliver a meaningful report. I will be watching to see what areas the staff identifies as its strengths and focus.  
It's bound to be good, at some level, for bloggers, in the form of new traffic. I'm curious to see what, if any, ad revenue sharing arrangements have been created for them. 
All in all, a serious, exciting venture headed up by savvy, experienced folks."

Jan Schaffer - J-Lab's Executive Director

"TBD.com epitomizes the new mindset journalists of the future would do well to heed: Collaboration is key. Collaboration with local news websites and bloggers. Collaboration with mainstream news organizations. Collaboration with a university. Collaboration with prospective advertisers. Not constrained by ego, the site is adding value by linking to the best its competitors have to offer as well as generating its own content. And generating buzz these days, with openness, transparency and a willingness to re-invent as needed, is an important lesson as well."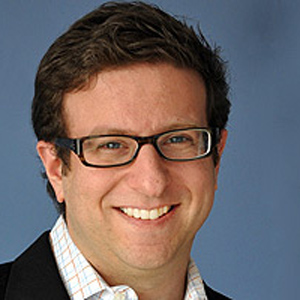 Andrew Pergam - J-Lab's Editorial Director

"TBD is pulling together a number of the latest trends -- content aggregation, collaboration with bloggers, geo-targeting stories, community engagement and mobile accessibility -- into a sharp-looking site. They're engaging their audience one-on-one, they've brought together 129 bloggers and news publishers to play a role, and they've been remarkably transparent through the process. We discussed some lessons others can learn from the launch in a post on J-Lab's Knight Citizen News Network. But perhaps most advantageous is that they are starting from scratch with no history. The leadership, from Robert Allbritton down, seem to recognize that it will take years, not months, for their audience and revenue to come around. This gives them a chance to build a product they believe in and continually iterate until they get it right.
Another key, in my mind, is that they're rebuilding a local cable news station using a website as the mold, rather than vice versa. The ability to distribute their content cross-platform, on TBD TV (the former NewsChannel 8), on WJLA (the local ABC affiliate) and on a fresh website with buzz, gives them a remarkable advantage to shape their brand -- not to mention, amortize the expense of running all three. They're hiring a new type of journalist who can write a story online, snap a photo, shoot some video on the scene and report for multiple outlets, all while tweeting about it and connecting with readers. That, to me, is the journalist of the future. And hiring those people and giving them a place to figure it out, are signs of the news manager of tomorrow."

David Johnson - Journalism Professor

"Hyperlocal" is one of those news industry buzzwords that has been bouncing around recently in the way that "convergence" did several years ago. One of the reasons TBD has been so highly anticipated in the media community is because we're all wondering where the hyperlocal revenue is to support the hyperlocal news providers.  We know that ad providers can make money from scale by building a network of sites to deliver impressions, but those small, independently-owned sites in the network are rarely making anything resembling a livable wage. I think the big question for TBD's blogger network is if both TBD and the bloggers can grow the local advertising pie online, make money from it, and show local businesses there is value in advertising with them. It is pretty hard out there for local bloggers to get by on google adwords and other products like it. We've seen some success from topic-focused networks like blogads and Federated Media, but they're not the kinds of ad platforms that can show local small businesses results.
What is very encouraging about TBD is how they are embracing the local blogging community to build their network. Where many established journalists have looked down at independent bloggers with disdain for years, TBD is giving them a place at the table and sitting with them. I'd like to hope that what we're learning from observing social networking platforms and online communities gets put to use as TBD builds a platform where local bloggers in the D.C. metro area can interact with each other and grow from that collaboration in value, voice and skill. With most mainstream media attention going to Washington as a capital, Washington as a city has been underserved. There is a great need for great metro coverage. Hopefully the avocational blogging community, which is now generally more disposed to write about things like restaurants and interest topics or complain about things that irk them, will be inspired to light a torch for service journalism and investigative reporting as the experiment goes on.