Achievements
Professor's Documentary on Muslim Women to Receive Wide Distribution
By Raymond Hauserman
July 21, 2009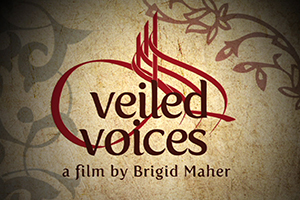 Professor Brigid Maher has signed a distribution deal with Typecast Films for her new documentary, Veiled Voices, which investigates the world of Muslim women religious leaders through the eyes of three women in Lebanon, Syria, and Egypt.
Shot over the course of two years, Veiled Voices provides insight into how more and more women within Islam are willing to challenge the status quo and promote their faith as a force for positive transformation in the world.
"John Sinno and Typecast Releasing are nationally renowned for cutting edge work having to do with the Middle East. It's an honor and an exciting opportunity," said Maher.
Maher, a filmmaker and multimedia designer who teaches in the Film and Media Arts Division at SOC, received the distribution deal before she had even finished the film.

A sneak preview excerpt was shown at the Islamic Society of North America in early July and there will also be a sneak preview screening in October at Colorado College, Maher's undergrad alma mater.