Faculty Ink
Professor Defends Free Speech on washingtonpost.com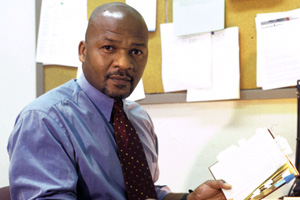 Obscenity, pornography and censorship were the focus of a washingtonpost.com chat featuring journalism prof John Watson and a representative from the Maryland Coalition Against Pornography. "Pornography, as some people forget, is protected by the First Amendment and the Fourteenth Amendment," wrote Watson.

At issue was a planned screening of a pornographic film by University of Maryland students.  A conservative Maryland legislator has threatened to cut funding to the school if the film is screened. Watson pointed out that while private institutions, such as American University, do have the right to censor, the government of Maryland does not.  
His most recent book, Journalism Ethics by Court Decree: The Supreme Court on the Proper Practice of Journalism (LFB Scholarly Publishing, 2008) covers historic Supreme Court decisions relating to the First Amendment and conflicts between law and journalism ethics.