Film Explores Changing Role of Midwifery

Professor Brigid Maher's new film, The Mama Sherpas, explores the collaborative care model of childbirth.

Sound Expert Greg Smith

Film & Media Arts graduate Matt Gohn (BA '12) sits down with Professor Greg Smith to talk to him about his career in the media business.
Public Diplomacy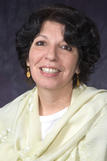 Rhonda Zaharna is an expert on public diplomacy who focuses on what she calls the "cultural underbelly" of communication.