Meet the graduate students awarded SOC's named fellowships for the 2013-2014 academic year.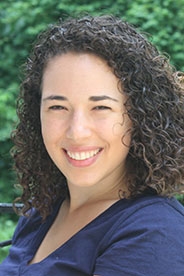 Rachel Baye - Center for Public Integrity
Baye has spent the last two years reporting on local news at The Washington Examiner. Most recently, she served as the paper's education reporter, covering early childhood education, K-12, higher education and education policy across the District of Columbia and the Maryland and Virginia suburbs. Before that she focused on Washington's Maryland suburbs, covering everything from state and local politics to transportation, health care and the economy. She joined the Examiner immediately after receiving her undergraduate degree in 2011 from the University of Pennsylvania, where she led the school's award-winning newspaper. Baye has also held internships at WHYY's two-hour live talk show Radio Times with Marty Moss-Coane and at CNN's Special Investigations and Documentaries unit.
Eva Harder - Public Diplomacy Council

A native Texan, Eva Harder experienced D.C. for the first time as a congressional intern during her junior year at college. A former fellow at the Center for Social Media and intern at the D.C.'s leading NPR station, WAMU 88.5, Ms. Harder has explored international and domestic social issues through broadcast, print and new media. She is particularly interested in the power that media have to shape messaging in third-world and postwar cultures.
Aside from receiving a competitive congressional internship, her time at West Texas A&M University allowed her to travel to Auschwitz and Birkenau as a Readership Ambassador, study creative writing for a semester at Firenze Arti Visive in Florence, Italy, serve as a travel assistant for a two-week seminar of Shakespeare in England, and volunteer at the United States Holocaust Memorial Museum in D.C. She has also spent time in Cologne, Germany, where she explored her interests in the post-Holocaust structure of the culture in recent years. Ms. Harder graduated Summa Cum Laude from West Texas A&M University, with a B.A. in Communication Studies and English.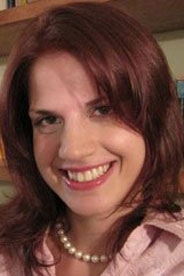 Elyssa Pachico - Investigative Reporting Workshop
Elyssa Pachico writes mostly about Latin America, with a special focus on Colombia, where she grew up. Between 2010 and 2013 she worked for an NGO, InSight Crime, based in Medellin, Colombia, that specializes in investigating organized crime in Latin America (InSight Crime is sponsored by American University's Center for Latin American and Latino Studies (CLALS)). As part of her work for InSight, Pachico carried out field investigations in rural Colombia and Venezuela, and wrote a paper about the Jesuits' response to violence in Colombia for an American University special project. Before joining InSight, she interned at The Nation magazine in New York. She's also worked part-time as a researcher and writer for the Latin America Program of Open Society Foundations. She graduated from Wesleyan University in 2008.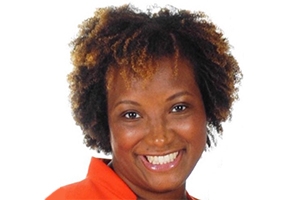 Victoria St. Martin - The Washington Post

Victoria St. Martin spent the last three years as a reporter at The Star Ledger of Newark, N.J., where she frequently wrote about the environment, health, education, religion and legal issues. Prior to joining The Ledger, St. Martin worked in Louisiana for four years at The Times-Picayune, where she covered government, housing and public schools in St. John the Baptist Parish. At The Times-Picayune, St. Martin covered a pair of high-profile public corruption cases and the recovery of suburban New Orleans from the lingering effects of Hurricanes Katrina and Rita. St. Martin also worked at The Trentonian in Trenton, where she covered crime and gangs in a half-dozen municipalities. A New Jersey native, St. Martin holds an undergraduate degree in journalism from Douglass College at Rutgers University.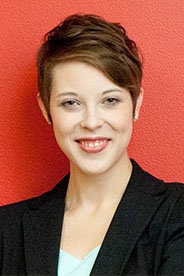 Jillian Laffrey – C. Fox
For the past three years, Jillian worked at the Institute of Medicine on the Board on Health Care Services. There, she was responsible for conference management, copyediting, and report production and communication. In her spare time, Jillian serves on the Board of Directors for the Thomas Circle Singers, a DC-based choral ensemble that partners with local organizations to raise funds and awareness for causes that address the needs of the city's underserved citizens. She organizes the annual gala and silent auction, and works on the ensemble's newsletter, website and social media.

As an undergraduate student at Macalester College, she completed a number of internships with small nonprofits engaged in international humanitarian efforts, accountability in the justice system, and breaking the cycle of poverty. Jillian graduated from Macalester College in 2010 with a Bachelor of Art's in Psychology, with a concentration in Community and Global Health.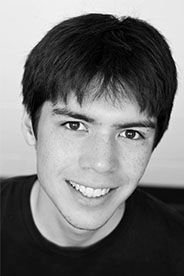 Eric Hian-Cheong – Outreach Strategies Fellow
Originally from St. Paul, MN, Eric spent nine years growing up in Paris, France and traveling around Europe, before coming to Washington, D.C. for college. Eric has a passion for the outdoors and science, seeing a need for better communication around scientific issues. He is also an avid photographer which he pursues as a hobby.

While an undergrad, Eric worked as Editor-in-Chief of American University's Talon, the undergraduate yearbook, leading the student staff in concept development, writing, photography, design and promotion for the book. He also interned at Ogilvy Washington where he supported the social marketing practice.

Hian-Cheong recently graduated with a B.A. in Public Communication from American University.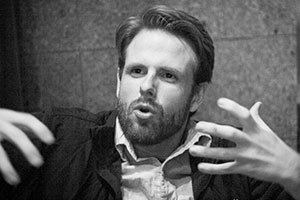 Kent Chadwick - National Museum of American History
Kent Chadwick has spent the last several years working as a filmmaker in DC and abroad. Graduating from Kalamazoo College in 2006 with a BA in History, he has brought a fascination with historical narrative to bear on his film work, focusing primarily on historical documentary.
He has produced content for the Smithsonian National Museum of American History and National Portrait Gallery and recently returned from a year in New Zealand working on a new documentary film.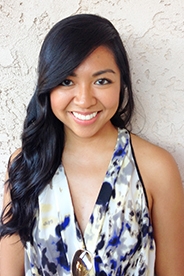 Jesselle Macatiag - Public Diplomacy Council

Jesselle Macatiag spent the last four years in the world of advertising working across television, radio, print, outdoor, and digital media. She has worked on campaigns for Cartoon Network/Adult Swim, HTC, Walt Disney Motion Pictures, and Discovery Communications. Most notably, Jesselle was part of the HTC Sensation campaign that won a 2012 Effie Award for Media Innovation. She was also part of Discovery Channel's record-breaking Skywire Live with Nik Wallenda digital execution. The multi-platform, one-day event garnered over 2 million online viewers, 5 million web site visitors, and 71% of TV-related social media usage for the day.
Jesselle hails from Los Angeles and graduated from UCLA with a B.A. in Anthropology. She comes to American University's International Media program to study the global implications of a changing media landscape, particularly how these changes impact the use of media as a vehicle for social change across cultural and political contexts.


Meet the Fellows from the 2012-2013 Academic Year