Alumni Success Story
Michael Kempner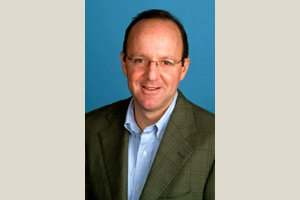 The awards and accolades keep coming for Michael Kempner. He is the winner of the 2010 PR Agency Professional of the Year award from PR People's annual awards. Kempner's firm was also named 2010 Best Midsize PR Agency of the Year by The Golden Bridge Best Business America Awards.
Last year he was was inducted into the PR News Hall of Fame at the 2009 PR People Awards. The Hall of Fame recognizes Kempner for his leadership in and contribution to the communications industry, deep expertise in solving communications challenges, and his dedication to the firm he founded and its employees.

He was also named 2009 International Communications Executive of the year at the sixth annual International Business Awards. That announcement came on the heels of Kempner being named PR Executive of the Year at the seventh annual American Business Awards and for MWW Group, whose new web site won Best-in-Class among advertising, marketing and PR agencies at the event. Studio MWW, the firm's visual branding practice, created the new, highly interactive platform.  MWW Group also swept up four awards in the 2009 GALAXY Awards Competition.

Kempner's 2009 awards follow a big year in 2008, when he was named PR Week's Professional of the Year, while MWW Group was awarded Midsize PR Firm of the Year by PR News and PR Agency of the Year by the American Business Awards.
Kempner is president and CEO of MWW Group, but says he is most proud of his agency's efforts to promote corporate citizenship. "Our work in corporate social responsibility and corporate citizenship is some of the most important we do," he says.
Kempner is also excited about SOC's achievements. "Some great things are happening," he observes, citing SOC's partnership with the Newseum, the construction of many new buildings, and AU's basketball team making the NCAA playoffs two years in a row. "If you look at American University as a brand, it's very much a brand on the rise" he concludes.
So is Nikon's, thanks to Kempner and MWW's marketing campaign that integrated traditional PR strategies with bloggers, podcasts and a photo-sharing partnership with Flickr to generate millions of media impressions and a new, more contemporary image for the long-time camera manufacturer.
Like other SOC alums—and today's students—Kempner has a passion for politics. "I came to Washington to get involved in politics," he says. And he did, holding positions as special assistant to the governor of New Jersey, a member of President Carter's re-election staff, and as deputy finance chairman of the Democratic National Committee--all while still in school. "I was in my job as legislative director to a member of Congress before I even graduated," he notes. "The ability to take individual co-ops, internships, and independent studies really set my career in motion."
It's no surprise then that in addition to serving on the Dean's Advisory Council, Kempner mentors SOC students, hosts them during SOC's Annual NYC Alumni-Student Visit and hires the best and the brightest, including Michael Sacks, MA '06, winner of PR Week's 2008 Account Executive of the Year. In Kempner's view, it's a win-win: "Because SOC puts an emphasis on the business applications of communication, its young professionals come to us well prepared to make an impact on their first day. They're strategic in their thinking and creative in their approaches."