Faculty Books
Several SOC faculty members have published books recently, following SOC's tradition of highly acclaimed academic and personal works.

Pallavi
KUMAR
Pallavi Kumar is a full-time professor of Public Communication. Her areas of expertise include public relations, social media, and crisis communications, among many others. An AU alumna, Kumar has more than 15 years experience in public relations, having worked for Wyeth Pharmaceuticals and Ketchum Public Relations' healthcare practice. See her full profile here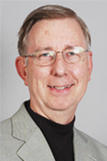 Darrell
HAYES
Darrell Hayes teaches public communication campaign courses for graduate students and theory courses for undergrads. He specializes in crisis communication and frequently conducts workshops on dealing with the media during a crisis. With more than 15 years of experience in public relations, he has run his own public relations agency, working with corporations in the technology sector and with non-profit associations. See his full profile here.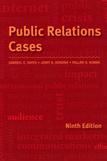 Recently Published
AU Professor Emeritus Jerry Hendrix, Professor Pallavi Kumar, and Assistant Professor Darrell Hayes teamed up to revise a classic source for case study courses with almost all new material, primarily from the Public Relations Society of America's award-winning cases. Using the ROPE process model (research, objectives, programming, and evaluation) developed by Hendrix, the authors keep students focused on the strategic elements of exemplary communications campaigns.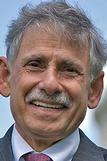 Robert
LEHRMAN
Bob Lehrman, former chief speechwriter to Vice President Al Gore and now speechwriter to the chairman and CEO of Pfizer Inc., has taught public speaking at American University since 1998. In 2005, he created SOC's first course in Speechwriting, which he now team-teaches with Professor Eric Schnure.
A graduate of Tufts University and the University of Iowa's Writer's Workshop, where he studied with Kurt Vonnegut and Richard Yates, Lehrman writes fiction and non-fiction, including three award-winning books for young adults.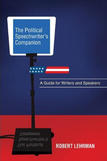 Recently Published
Many guides on public speaking focus on how to convey knowledge or understanding. While it is useful to master such informative speech, other goals and strategies are essential for a politician. The political speaker is often called upon to communicate optimism, to rely on material written by others, to speak repeatedly, day in and day out.
Lehrman's Political Speechwriter's Companion offers both speakers and writers the "LAWS" of political speech and how to apply them. Lehrman's book provides annotated speeches, interviews with speechwriting luminaries, and Web links to notable speeches.
Other Works
Juggling (Harper & Row, 1983). Winner, American Library Association Best Book Award.
The Store That Mama Built (MacMillan, 1993). Finalist, 1993 National Jewish Book Award.
Defectors (Morrow, 1988). Amazon.com's list of Best Novels about the sport of running.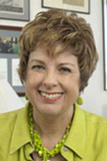 Kathryn
MONTGOMERY
Kathryn Montgomery teaches graduate and undergraduate courses in the Public Communication Division and in AU's Undergraduate Honors Program. From 1991-2003, she was President of the nonprofit Center for Media Education. Her leadership as a policy advocate during the 1990s led to passage of the first federal legislation to protect children's privacy on the Internet. See her full profile here.
Recently Published
In Montgomery's latest book, Generation Digital: Politics, Commerce, and Childhood in the Age of the Internet (The MIT Press, 2007), she examines the impact of the new media landscape on children's social and political development and the policy battles that have been waged by parents, politicians and advocacy groups on their behalf.
Other Works
Target: Prime Time - Advocacy Groups and the Struggle Over Entertainment Television (Oxford University Press, 1989)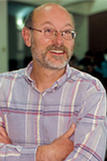 SOC professor Richard Stack was one of the founder's of the Capital Area Food Bank.
Richard
STACK
Richard Stack began researching the interaction of courts and media after his work in the Public Defenders Office revealed the criminal justice system's frequent mistakes. See his full profile here.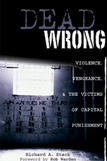 Recently Published
Dead Wrong: Violence, Vengeance and the Victims of Capital Punishment (Praeger, 2006) reveals the human side of the death penalty and comes face-to-face with current issues involving capital punishment.
Other Works
Courts, Counselors and Correspondents: a Media Relations Analysis of the Legal System (Fred Rothman & Co.,1998)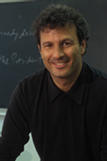 Leonard
STEINHORN
Leonard Steinhorn's expertise includes American politics, culture and media, strategic communication, the presidency, and recent American history. He is the director of the Public Communication Division at American University. He also teaches both Public Communication and History. See his full profile here.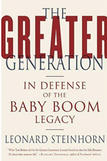 Recently Published
In The Greater Generation: In Defense of the Baby Boomer Legacy (St. Martins Press, 2006) Steinhorn defends baby boomers against critics' claims that they are self-centered, elitist and self-indulgent, arguing instead that the generation has improved forever American culture.
Other Works
Double Exposure II: Integration, Education and Race in America (Sharpe, 2000)
By the Color of Our Skin: The Illusion of Integration and The Reality of Race (1999).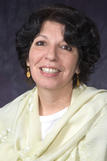 Rhonda
ZAHARNA
Rhonda Zaharna specializes in intercultural and international strategic communication, with an emphasis on culture and communication in the Arab and Islamic regions. In addition to teaching strategic communication for nearly 20 years, she has advised on communication projects for multinational corporations, non governmental organizations, diplomatic missions, and international organizations, including the United Nations, World Bank, and USAID. See her full profile here.

Recently Published
Zaharna's Battles to Bridges offers timely insight and tackles the pressing need to expand the vision of strategic US public diplomacy. Within a rich theoretical framework, it explores the interplay of power politics, culture, identity, and communication and explains how the events of 9/11 and underlying communication and political dynamics have redefined what 'strategic communication' means today.