Faculty Books
Several SOC faculty members have published books recently, following SOC's tradition of highly acclaimed academic and personal works.

Laura
DENARDIS 
Laura DeNardis is a globally recognized Internet governance scholar whose research addresses Internet policy and technical design issues related to communication rights and freedom of expression online. DeNardis comes from Yale Law School, where she held a joint research and teaching appointment and served as Executive Director of the Yale Information Society Project. She is a professor of Communication Studies at SOC. See her full profile here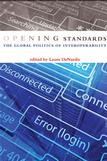 Recently Published
Protocol Politics examines what's at stake politically, economically, and technically in the selection and adoption of a new Internet protocol. DeNardis's key insight is that protocols are political. IPv6 intersects with provocative topics including Internet civil liberties, U.S. military objectives, globalization, institutional power struggles, and the promise of global democratic freedoms."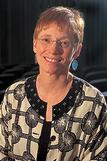 Patricia
AUFDERHEIDE
Patricia Aufderheide is a professor of Film and Media Arts and director of the Center for Social Media. Aufderheide has received numerous journalism and scholarly awards, including career achievement awards, in 2008 from the International Digital Media and Arts Association and in 2006 from the International Documentary Association. See her full profile here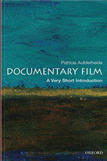 Recently Published
Professor Patricia Aufderheide's book Documentary Film: A Very Short Introduction (Oxford University Press, 2007) covers genres and styles of documentaries and issues such as ethics and objectivity. She cites examples from both classics and modern documentary films.
Other Works
Communications Policy and the Public Interest: The Telecommunications Act of 1996.
The Daily Planet: A Critic on the Capitalist Culture Beat.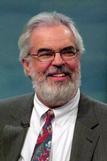 W. Joseph
CAMPBELL
Joseph Campbell is a tenured full professor who has written five books and numerous journal articles, book chapters, and refereed conference papers. Before entering journalism education, Campbell was a professional journalist in a 20-year, award-winning career that took him across North America to West Africa, Asia, and Europe. See his full profile here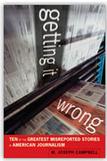 Recently Published
Getting It Wrong debunks 10 prominent media-driven myths, among them several of the most cherished stories American journalism tells about itself. Media-driven myths are stories about and/or by the news media that are widely believed and often retold, but which, under scrutiniy, prove to be apocryphal or wildly exaggerated. These include the notion that the news media brought down Richard Nixon's corrupt presidency, ended Sen. Joseph McCarthy's anti-communist witchhunt, and fomented the Spanish-American War.
Other Works
The Year That Defined American Journalism: 1897 and the Clash of Paradigms (Routledge, 2006).
The Spanish-American War: American Wars and the Media in Primary Documents (Greenwood, 2005).
Yellow Journalism: Puncturing the Myths, Defining the Legacies (Praeger, 2001).
The Emergent Independent Press in Benin and Côte d'Ivoire: From Voice of State to Advocate of Democracy (Praeger, 1998).