Nigeria: Electoral Reform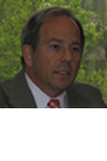 Observation of the Nigerian Presidential Election, April 21, 2007
The Nigerian elections were observed by hundreds of domestic groups, led by the Transition Monitoring Group (TMG) and the Alliance for Credible Elections (ACE), representing more than 50,000 volunteers, and many international delegations, including the European Union, the International Republican Institute, the National Democratic Institute for International Affairs. CDEM Director, Dr. Robert A. Pastor and CDEM Senior Fellow, Dr. Patrick Ukata were invited to advise the TMG and ACE and serve as liaison with international groups.
TMG report: An Election Programmed to Fail (.pdf)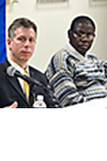 Forum: Nigeria's Election in April 2007: The Future of African Democracy Depends on it
The 2007 Nigerian elections were at a critical moment in the country's movement towards democracy. As the most populous African country, these elections will profoundly affect not just Nigeria, but also democratic values and stability in the region. A forum discussion was moderated by Dr. Robert A. Pastor and panelists hailed from the Bureau of African Affairs/U.S. Department of State, SIS-SAIS Africa Project/Johns Hopkins University, and the University of Ibadan.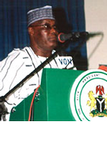 Electoral Reform Conference in Nigeria
The Shehu Musa Yar'Adua Centre and the AU's Center for Democracy and Election Management, convened the Conference on Electoral Reform: Building Confidence for Our Future, March 17-19, 2005 in Abuja. The conference included keynote remarks by President Olusegun Obasanjo and Vice President Atiku Abubakar, along with participation by the Speaker of the House, Senators, Hon. Representatives, and state Governors. The deliberations of the Conference provided the basis for a Plan of Action for reforms to encourage free, fair, and violence-free elections in 2007.
Summary Report (.pdf) | Complete Final Report (.pdf)
Summer Institute Report on Nigerian Elections
A Nigerian delegation participated in the CDEM summer institute and developed a strategy for Nigeria to have free and fair elections in April 2007.
Election Observation Missions: Making Them Count
CDEM contributed to the Woodrow Wilson International Center Africa Program paper in the area of election observation in Nigeria in January 2006.
Nigerian Observation of the Mexican Elections
The Director of CDEM, at the request of the President of the Federal Election Institute of Mexico (IFE), led a group from the Nigerian Independent National Electoral Commission (INEC) to observe the elections in Mexico on July 2, 2006.