The Center for Environmental Policy aims to improve the nation's ability to address environmental challenges through effective governance.

Read Our Mission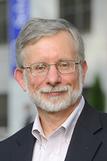 The range of issues associated with environmental protection will pose formidable challenges in the years to come. Air quality, water security, chemical use and disposal, biotechnology, energy consumption, losses in habitat and bio-diversity, energy security, and climate change are only some of the many issues American society will confront. Addressing them responsibly and with an eye to the future involves scientific, economic, and social choices. It also requires the ability to design institutions, policies, and relationships that enable policy makers and others to make connections among environmental, economic, and social priorities and goals...
Featured Faculty
Robert Durant, a faculty associate of the Center, has written extensively on environmental policy, including Environmental Governance Reconsidered: Challenges, Choices, and Opportunities; and The Greening of the U.S. Military: Environmental Policy, National Security, and Organizational Change.
Events

CEP regularly offers opportunities for dialogue with key stakeholders on topics influencing environmental policy. 
Lecture by William K. Reilly
April 23, 2013
Time and location TBA
Dialogue in an Era of Divisiveness
May 21-22, 2013
Mary Graydon Center

Featured Publication
Daniel J. Fiorino, Voluntary Initiatives, Regulation, and Nanotechnology Oversight: Charting a Path, November 2010.