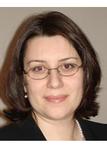 For many years, we have successfully trained our MPA students to "run the constitution"* : to understand, analyze, and effectively manage the legal, political, structural, financial, institutional, cultural, human, and ethical aspects of public organizations at the federal, state, and local levels. 

Our diverse and continuously growing student body has been attracted to our program because of these most critical elements of high-quality graduate education:
A diverse group of faculty members who are nationally known experts in their respective fields. Our professors not only actively publish in top professional outlets, but are also eager to work with students in and outside the classroom.
An opportunity to study within a diverse and motivated cohort of exceptional students who often have years of work experience from public, for-profit and nonprofit sectors. In fact, most of our students work full-time while pursuing their MPA degrees.
Small class sizes, creative use of information technology and other innovative teaching techniques, such as case study discussions, teaching simulations, and others.
Numerous areas of concentrations our MPA students may choose from. These concentrations include public management, state and local management, nonprofit management, international administration, policy analysis, public financial management, human resource management, management consulting, and many others that are ranked among the best public administration specialties in the nation.
Cross-cutting learning experiences with the Master of Public Policy (MPP) program students and faculty.
Unique location in direct proximity to "the world of practice" that we study in our coursework. Being in Washington, D.C., provides an opportunity for the professors to design various organization-based student projects and invite guest speakers from all levels of government, and for the students – to have immediate access to internships and employment opportunities in our nation's Capital.
Active communication with our current MPA students and alumni – seeking their feedback through exit surveys and other assessment tools – and further improving our programs and offerings.
This year, we have about 60 new MPA students entering the program. With four new faculty members joining our department this year - Professors Lewis Faulk, Seth Gershenson, Bradley Hardy, and Taryn Morrissey – we plan to further enrich our expertise and course offerings in economics, health and social policy, and nonprofit management.

We look forward to hearing from you, and welcome any questions you might have!

Sincerely,
Anna Amirkhanyan
*A well-known phrase from John A. Rohr's book "To Run a Constitution. The Legitimacy of the Administrative State".