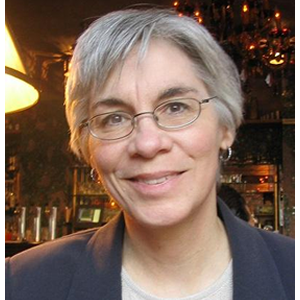 Denise Fantone
Adjunct Professorial Lecturer
Department of Public Administration and Policy
Ms. Fantone began her federal government career at the Department of Justice in the charter class of the Presidential Management Intern (now Fellows) Program. Following her internship she joined the Office of Management and Budget's Budget where she monitored appropriations legislation, led the budget execution and apportionment team and supervised the annual preparation of the President's Budget. She subsequently held a number of positions at the Peace Corps, including Budget Director and Deputy Director for Planning and Budget. At GAO, Ms. Fantone created a working group that provides agency-wide guidance and training on reviews of the President's annual budget requests. She leads work on performance and budget integration efforts in federal agencies, including recent work on foreign aid reform and the Army Corps of Engineers; technical reviews, such as the effects of continuing resolutions on agency operations; and, most recently, GAO's bi-monthly reporting on the use of Recovery Act funding in selected states and localities. Ms. Fantone has been with the Key Executive Program's Office of Inspector General Experienced Leaders Program since 2010.
Loading ...

FOR THE MEDIA

To request an interview for a
news story, call AU Communications
at 202-885-5950 or submit a request.