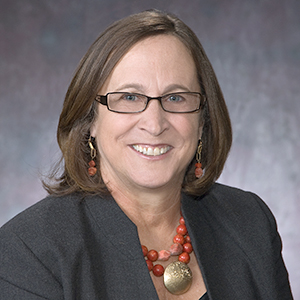 Katherine Farquhar
Associate Professor
Department of Public Administration and Policy
Additional Positions at AU

Director, MSOD Program

Katherine Farquhar (Director of the MSOD program) has a PhD in Social Psychology from Boston University. A tenured faculty member in American University's School of Public Affairs, she has taught here since 1989. Her research focuses on "nonroutine" executive transitions. She is published in such journals as Human Resource Management, Public Administration Review, Human Relations, Business Horizons, and International Journal of Public Administration. She spent 2004-2005 on a sabbatical year in Paris and Dakar, Senegal, where she moved towards fluency in French and researched in the area of cultural competence. She is a member of NTL and studied with OD pioneer Bob Chin at B.U.

Degrees

PhD Boston University
MA Harvard University
BA Wellesley College
Loading ...

OFFICE

SPA - AU MSOD
Watkins
FOR THE MEDIA

To request an interview for a
news story, call AU Communications
at 202-885-5950 or submit a request.
Teaching
Spring 2014

PUAD-649 Topics in Human Resource Mgmt: Int'l Fieldwork in OD-MSOD 66

PUAD-677 Intro to Org Develop & Change: Intro to Org Dev & Chg MSOD69
Summer 2014

PUAD-649 Topics in Human Resource Mgmt: Int'l Fieldwork in OD-MSOD 67

PUAD-654 Organization Diagnosis & Chng
AU Expert
Area of Expertise: Organization development and change; executive education; executive transition and succession in public and private organizations; interim and acting administrations, crisis departures of executives, change management, team development, leadership issues, and conflict dynamics; governance and board dynamics

Additional Information: Katherine Farquhar, an associate professor in the Department of Public Administration and Policy at AU's School of Public Affairs and director of the school's AU/NTL(National Training Laboratory) program, has been on the AU faculty since 1989. She is a member of the National Training Laboratory Institute and has taught for many years on the faculty of the AU/NTL program. Farquhar has a PhD in social psychology from Boston University, where she studied with Robert Chin, a pioneer in organization development. Her research focuses on leadership transitions and nonroutine executive departures in nonprofit, educational, and religious organizations. Recent publications include a coauthored leadership case in Warrick & Mueller (Eds), Lessons in leadership: Learning from real world cases (Sept. 2011), and articles in Practising Social Change and the OD Practitioner. Farquhar launched an international residency course in the master's in organizational development program in 2007 in which graduate student teams have provided consulting services in a learning format to more than 35 client systems in six countries (Bermuda, Canada, Scotland, South Africa, the Netherlands, Trinidad/Tobago.) She is an elected commissioner in the Town of Brookeville, Md., and an avid tennis player.

Media Relations
To request an interview please call AU Media Relations at 202-885-5950 or submit an interview request form.