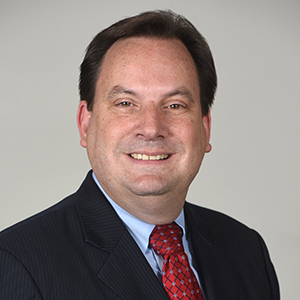 Theodore Kniker
Adjunct Professorial Lecturer
Department of Public Administration and Policy
Mr. Kniker is the Executive Director of The Performance Institute, the leading, non-partisan think tank promoting government performance, accountability and transparency. He oversees the academic curriculum for the Institute's training and conferences and directs its consulting services. Before joining the Performance Institute, Mr. Kniker was an executive consultant with the Federal Consulting Group (FCG), a franchise operation of the U.S. Department of the Interior, which collaborates with all government agencies to improve their performance. With over 20 years of experience in federal government, Mr. Kniker is a recognized expert in developing internal evaluation and monitoring capabilities and creating performance metrics and program evaluation strategies for hard to measure programs. Prior to joining FCG, he was the Chief of Evaluation and Performance Measurement for the Department of State's Bureau of Educational and Cultural Affairs from 1998 to 2006.
Loading ...

FOR THE MEDIA

To request an interview for a
news story, call AU Communications
at 202-885-5950 or submit a request.
Teaching
Summer 2015

PUAD-025 Program Analysis & Evaluation: Prog Analy & Evaluation OMB

PUAD-025 Program Analysis & Evaluation: Prog Analy & Evaluation TSA41
Fall 2015

PUAD-025 Program Analysis & Evaluation: Prog Analy & Evaluation DHS44

PUAD-025 Program Analysis & Evaluation: Prog Analy & Evaluation USSS2
Spring 2016

PUAD-025 Program Analysis & Evaluation: Prog Analy & Evaluation DHS45