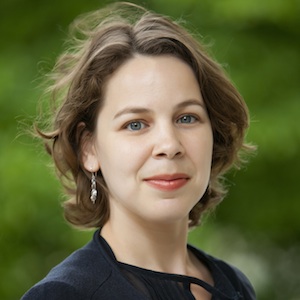 Adrienne LeBas
Assistant Professor
Department of Government
Adrienne LeBas (PhD, Columbia University) joined the Department of Government in the fall of 2009. Prior to joining AU, LeBas was a Prize Research Fellow at Nuffield College, University of Oxford, and Assistant Professor of Political Science and African Studies at Michigan State University. Her research interests include social movements, democratization, and political violence. She is the author of From Protest to Parties: Party-Building and Democratization in Africa (Oxford University Press, 2011), and her research on party organization and state-sponsored violence has been published in Comparative Politics, Politique Africaine, and elsewhere. LeBas also worked as a consultant for Human Rights Watch in Zimbabwe, where she lived from 2002 to 2003. Her most recent work looks at the causes and consequences of political violence in democratizing regimes.

Degrees

PhD, Columbia University
BA, University of Florida
Loading ...

OFFICE

SPA - Government
Ward - 218
FOR THE MEDIA

To request an interview for a
news story, call AU Communications
at 202-885-5950 or submit a request.
---
Teaching
Spring 2013

GOVT-130 Comparative Politics

HNRS-302 Honors Collqm in Social Sc: Power and Protest
Scholarly, Creative & Professional Activities
Honors, Awards, and Fellowships
LeBas' book From Protest to Parties: Party-Building and Democratization in Africa was awarded the 2011 Best Book Award from the African Politics Conference Group. Read more »
LeBas recognized as a "New Voice" in the social sciences by the Social Science Research Council and by Edmond Keller, Distinguished Professor of Political Science at the University of California - Los Angeles.
Honors, Awards, and Fellowships
Prior to joining AU, LeBas was a Prize Research Fellow at Nuffield College, University of Oxford.