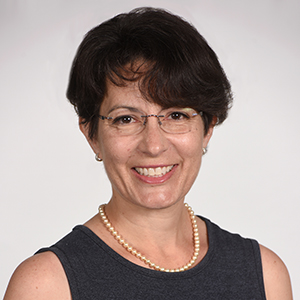 Lara Schwartz
Professorial Lecturer
Department of Government
Additional Positions at AU

Faculty Advisor, Politics, Policy, and Law Scholars Program
Adjunct Professor, Washington College of Law

Lara Schwartz specializes in constitutional law, civil rights, politics, communications, and policy. With over a decade as a legislative lawyer, lobbyist, and communications strategist in leading civil rights organizations, Lara brings an advocate's-eye view to her teaching. Prior to joining the SPA faculty, Lara served as Director of Strategic Engagement at the American Constitution Society for Law & Policy. Previously she served as Courts Matter director at Media Matters, Legal Director at the Human Rights Campaign, and Vice President of External Affairs at the American Association of People with Disabilities. Lara practiced securities litigation at Skadden, Arps, Slate, Meagher, and Flom and Gilbert, Heintz, and Randolph. She also served as a law clerk to Judge Ronald Lee Gilman on the U.S. Court of Appeals for the 6th Circuit. Lara has appeared on national and local radio and television programs and written op-eds published in national papers and local papers of record.

Degrees

AB, English and American Literature, Brown University 1993
JD, Harvard Law School 1998

Favorite Spot on Campus:

Ampitheater


Favorite Place in Washington DC:

In the shade.


Book Currently Reading:

Doris Kearns Goodwin, The Bully Pulpit: Theodore Roosevelt, William Howard Taft, and the Golden Age of Journalism


Languages Spoken:

English and Legalese
Loading ...

OFFICE

SPA - Government
Tuesday 10:30-2:00; Friday 10:30-12 Mary Graydon Center 304
FOR THE MEDIA

To request an interview for a
news story, call AU Communications
at 202-885-5950 or submit a request.
Scholarly, Creative & Professional Activities
Media Appearances
Brookings Institution: "Same-Sex Marriage and Religious Liberty: A Reconciliation," March 12, 2009.
Kojo Nnamdi Show January 31, 2011 "Online Parenting Wars."
American Constitution Society 2008 Annual Convention-- Panel session: Rights in Conflict: Sexual Orientation, Gender Identity and Religious Liberty; Rights in Conflict: Sexual Orientation, Gender Identity and Religious Liberty (Windows Media Player).
Diane Rehm Show, May 2003 and September 2009.
CNN Situation Room 2009, and other appearances on CNN and MSNBC.
C-Span Washington Journal, California Supreme Court's marriage equality decision May 16, 2008.
Federalist Society Panel Discussion: Gay Marriage and the Role of the Judiciary, October 23, 2008.
Federalist Society online Debate Series Hate Crimes Legislation, August 17, 2009.
Numerous appearances on radio programs around the country.
Justice Talking (NPR) - Gay Marriage, August 30, 2004.
Congressional Testimony
House Committee on Oversight and Government Reform, Subcommittee on Federal Workforce, Postal Service, and District of Columbia. "Ensuring a merit-based employment system: an examination of the Merit Systems Protection Board and the Office of Special Counsel."  July 12, 2007.
Selected Publications
"No Forsaking our Core Principles." Legal Times, May 26, 2008.
"Straight Talk about Hate Crimes Bills: Anti-Gay, Anti-Transgender Bias Stalls Federal Hate Crimes Legislation," Georgetown Journal of Gender & the Law 7, 2006, p. 171-186.
Dozens of ghost-written op eds.
Professional Certifications
Member (inactive) of the bars of the District of Columbia, Maryland, and the United States Court of Appeals for the Sixth and Fourth Circuits.