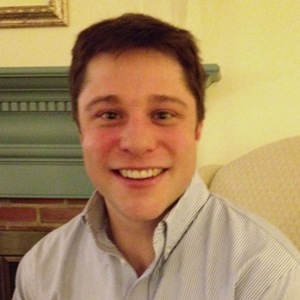 Nicholas Kahn
Professorial Lecturer
Department of Economics
Nick Kahn earned his Ph.D. in economics from American University in December 2013. He has taught principles of microeconomics for the economics department, and PUAD-601, PUAD-602, PUAD-630, PUAD-670, and PUAD-671 for the department of public administration and policy. In his time at AU, Nick has received the James H. Weaver Award for excellence in teaching, the Simon Naidel award for outstanding work in economic theory, and the Richard Brown Dissertation Fellowship. Professor Kahn's current research focuses on providing empirical measurements of racial disparities in numerous aspects of the U.S. child welfare system.
Loading ...

OFFICE

CAS - Economics
Kreeger - G12
FOR THE MEDIA

To request an interview for a
news story, call AU Communications
at 202-885-5950 or submit a request.
Teaching
Summer 2015

PUAD-671 Cost Benefit Analysis
Fall 2015

ECON-322 Applied Econometrics I

ECON-623 Applied Econometrics I

ECON-623 Applied Econometrics I
Spring 2016

ECON-322 Applied Econometrics I

ECON-623 Applied Econometrics I

ECON-623 Applied Econometrics I