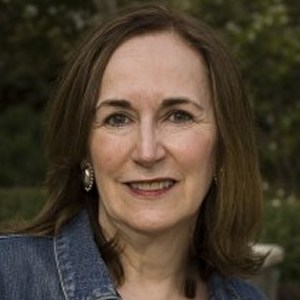 Karen O'Connor
Jonathan N. Helfat Distinguished Professor of Political Science
Department of Government
Additional Positions at AU

Founder, Women & Politics Institute
Women's Field Hockey Faculty Advisor
Honors 101 Faculty Advisor

Karen O'Connor is the Jonathan N. Helfat Distinguished Professor of Political Science and the Founder and Director Emerita of the Women & Politics Institute at American University. Before coming to American University, Karen taught political science for seventeen years at Emory University in Atlanta, GA. She has written extensively about women and the law, women and politics, and American politics, including the best-selling American Government text, American Government: Roots and Reform, 10th ed. (with Larry Sabato). Karen has coauthored with more than 20 students. She is the past president of the Women's Caucus for Political Science, the Organized Research Section on Women and Politics Research, and the Southern Political Science Association. She was the editor of Women & Politics for two terms. Karen's daughter, Meghan, is the women's lacrosse coach and the Assistant Athletic Director at the Catholic University of America.

Degrees

J.D. State University of New York, Buffalo
Ph.D. State University of New York, Buffalo
B.A. State University of New York, Buffalo

Favorite Spot on Campus:

Ward South


Book Currently Reading:

Pink or Blue


Languages Spoken:

English
Loading ...

OFFICE

SPA - Government
Ward - 214
FOR THE MEDIA

To request an interview for a
news story, call AU Communications
at 202-885-5950 or submit a request.
Teaching
Spring 2015

GOVT-110 Politics in the U.S.

GOVT-496 Selected Topics:Non-Recurring: Barriers to Women's Success
Scholarly, Creative & Professional Activities
Selected Publications
American Government: Roots and Reform
, 10th      Ed. Longman, 2008.
Gendering American Politics:      Perspectives from the Literature
, Longman, 2006.
Women, Politics and American Society,
4th      Ed. Longman, 2004.
Women and Congress: Running, Winning,      and Ruling
,      Haworth, 2002.
No Neutral Ground: Abortion Politics in      an Age of Absolutes
, Westview Press, 1996.
Numerous refereed journal articles, monographs, and book chapters
Professional Presentations
 
Numerous presentations for the American Political Science Association and Southern Political Science Association
 
Numerous Presentations for the Women's Caucus for Political Science, and the National Social Science Association
 
Panelist, Gender, Power, and the Presidency, Universal Declaration of Human Rights at 60, 2008.
Media Appearances
   
Quoted in USA Today, New York Times, International Herald Tribune, Financial Times, Boston Globe, etc.
   
Appearance on C-SPAN, 2008.
   
Quoted in People Weekly and TIME magazines
Congressional Testimony
The Scope and Myths of Roe v. Wade, U.S. House Judiciary Committee, 2006.
The Consequences of Roe v. Wade and Doe v. Bolton, U.S. Senate Judiciary Committee, 2005.
Work In Progress
SAGE Handbook on Women and Leadership, two-volume series
Official book on Sen. Hillary Clinton's presidential campaign
Honors, Awards, and Fellowships
 
Joan Fiss Bishop Award for Contributions to the Advancement of Women in Public Administration, 2007
 
Honors Faculty Member of the Year, 2007
 
Faculty Research Award, 2006-2008
 
Manning J. Dauer Jr. Award, Southern Political Science Association, 2007
 
Jonathan N. Helfat Distinguished Professor of Political Science, 2006
 
Distinguished Professor of Government, 2006
 
Marion Irish Award for Best Paper on Women and Politics, 2005
 
Nardin Academy Hall of Fame, 2004
 
Scholar/Teacher of the Year ( American University and School of Public Affairs), 2002
 
Outstanding Woman of Achievement, Midwest Women's Caucus for Political Science, 2002
Grants and Sponsored Research
 
Middle Eastern Peace Initiative, 2008
 
Open World Program for Russian Women Leaders, 2002-2007
 
Sloan Foundation, Work/Life/Law Project
 
NEW Leadership DC Program, 2003
 
Kellogg Foundation, 2001
 
Japan-U.S. Friendship Commission
Films/Documentaries
Twenty-Four Little Words: The Story of the Equal Rights Amendment, 2008.
Executive Experience
President, National Capital Area Political Science Association, 2000-2001
President, Southern Political Science Association, 1999-2000
President, Women's Caucus for Political Science, 1990-1991
AU Expert
Area of Expertise: American politics, Supreme Court, women and politics and public policy, abortion politics

Additional Information: Karen O'Connor is an expert on American politics, the courts, women and politics, and interest group politics. Along with Larry J. Sabato, she is the author of the best-selling American Politics textbook in the U.S., now in its 11th edition. Named in 2010 and 2011 by the Irish Times as one of America's top 100 Irish lawyers (along with Chief Justice Roberts and Associate Justice Anthony Kennedy), O'Connor twice headed the American Political Science Association's Organized Research Section on Law and Courts. She has also testified before both the House and Senate judiciary committee subcommittees on the Constitution on the issue of reproductive rights, an area in which she has published extensively. She has also briefed various members of Congress on women's issues including Title IX.

She is the founder and former director of the American University's Women & Politics Institute, which she headed for eleven years, while also serving six years as editor of Women & Politics and as president of the APSA's Organized Research section on Women and Politics. Additionally, O'Connor served as president of the national and southern Women's Caucus for Political Science. O'Connor is the coauthor of the leading textbook on women and politics, now in its 5th edition. She's been the editor of several books on women and politics, most recently, the two-volume Sage Handbook on Gender and Leadership, which contains more than 100 commissioned chapters on a range of women's leadership issues from pulpit to politics to professional sports.

O'Connor is past president of the National Capital Area Political Science Association and the Southern Political Science Association. At Emory University, where she taught from 1977 to 1995, she was the first woman in its history to receive the university-wide teaching award. She has published multiple times with more than 20 former students, who include a member of Congress, several judges, law professors, congressional chiefs of staff, and well-respected political scientists. She was AU's Scholar/Teacher of the Year in 2002. She has been honored by several associations as most outstanding woman in political science and public administration as well as by the Southern Political Science Association for her contributions to the discipline. A graduate of SUNY Buffalo, where she received a JD and PhD, she was honored in 2010 as the Department of Political Science's Most Outstanding Graduate, the first graduate student to receive that award.

Media Relations
To request an interview please call AU Media Relations at 202-885-5950 or submit an interview request form.