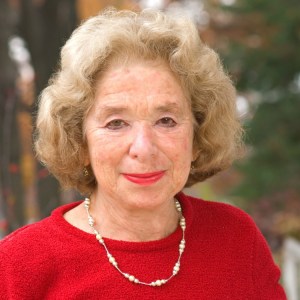 Rita Simon
University Professor Emerita
Department of Justice, Law and Society
Professor Simon's research interests and primary areas of concentration in academic work are law and society; the jury system; immigration policies and public opinion; trans-racial adoption; women and the criminal justice system; women's issues; and Israeli society. Professor Simon recently published her sixty-third book in these fields. She is the recipient of Guggenheim and Ford Foundation Fellowships. Professor Simon is the former editor of American Sociological Review and Justice Quarterly. She is the current editor of Gender Issues. Courses that Professor Simon teaches include Survey of Justice and Public Policy, Survey of Law and Society, and the Pro-Seminar in Justice, Law and Society.

Degrees

Ph.D. University of Chicago
B.A. University of Wisconsin
Loading ...

FOR THE MEDIA

To request an interview for a
news story, call AU Communications
at 202-885-5950 or submit a request.
AU Expert
Area of Expertise: Transracial adoption, history of women's rights, abortion, rape, women and crime, civil rights and liberties in Israel, U.S. immigration, jury system, insanity defense, death penalty, impact of mass media on public opinion

Additional Information: Rita Simon, University Professor in the School of Public Affairs and AU's Washington College of Law, is a well-known authority on transracial and intercountry adoption, immigration, justice, and women's issues. She also writes and comments extensively for major media about the U.S. jury system, the insanity defense, social and political issues, and human rights conditions in the prisons of Israel. Simon is the author or editor of 67 books, including In Their Own Voices; The Case for Transracial Adoption; The Jury System: Its Role in American Society; The Insanity Defense; The Ambivalent Welcome: Print Media, Public Opinion, and Immigration; Adoption, Race, and Identity; Women's Movements in America; Rabbis, Lawyers, Immigrants, and Thieves: Women's Roles in America; The World Over: A Comparative Analysis of Capital Punishment; Immigration: The World Over; and The Crime Women Commit and the Punishments They Receive. She is also the editor of Gender Issues and has served on the Title IX commission. She has been quoted often by media outlets such as the Oprah Winfrey Show, ABC News, and the Christian Science Monitor and Washington Post.
 
Media Relations
To request an interview please call AU Media Relations at 202-885-5950 or submit an interview request form.