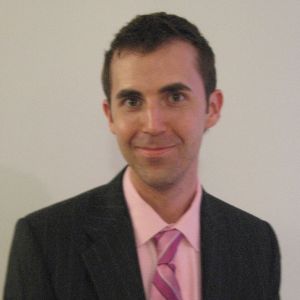 Robert Saunders
Adjunct Professorial Lecturer
Department of Public Administration and Policy
Robert Saunders is a program officer in the Roundtable on Value and Science-Driven Health Care at the Institute of Medicine of the National Academies, fielding issues related to value and costs of health care. Rob came to the position from the office of Congressman Rush Holt (New Jersey), where he was a Legislative Assistant in charge of handling health reform, Medicare and Medicaid, small business, the Congressional Biomedical Research Caucus, and budget policy areas. For eight years prior, he was a researcher at Duke University, first as a graduate student in Physics (Ph.D., 2006) and later as a postdoctoral fellow in the Department of Radiology. While at Duke, he researched the evaluation of imaging systems for their performance in cancer detection, with a specialization in breast imaging and mammography. He served as a member of the Duke University Board of Trustees from 2005-2007, where he focused on building and grounds issues.
Loading ...

FOR THE MEDIA

To request an interview for a
news story, call AU Communications
at 202-885-5950 or submit a request.