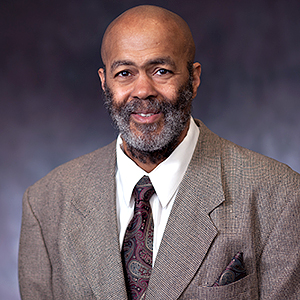 Steven Taylor
Associate Professor
Department of Government
Professor Taylor's teaching and research focus on urban politics, the politics of race and ethnicity, civil rights and liberties, and political culture both in the U.S. and West Africa. His published works include the book "Desegregation in Boston and Buffalo: the Influence of Local Leaders." His research has also been featured in various academic journals, and he has presented it at conferences in the United States and in Africa. His most recent publication, "Whatever Happened to the Republican 'Lock' on the Electoral College?" appeared in the New England Journal of Political Science. Taylor has been awarded fellowships by the Ford Foundation and the MacArthur Foundation. An educator who is also involved in his local community, Professor Taylor has served on the Montgomery County, Maryland Human Rights Commission, and on the Transit Advisory Group for the Montgomery County Department of Public Works and Transportation.

Degrees

Ph.D. University of Minnesota
M.A. University of Minnesota
M.Ed. Florida A&M University
B.S. State University of New York/College at Buffalo
Loading ...

OFFICE

SPA - Government
Ward - 240
FOR THE MEDIA

To request an interview for a
news story, call AU Communications
at 202-885-5950 or submit a request.
Teaching
Summer 2015

GOVT-110 Politics in the U.S.
Fall 2015

GOVT-110 Politics in the U.S.

GOVT-240 Metropolitan Politics

GOVT-325 Minority Politics in the U.S.: Racial, Ethnic & Rel Groups
AU Expert
Area of Expertise: U.S. government and politics: civil rights, civil liberties, and politics of school desegregation; urban politics; politics of race and ethnicity; African politics

Additional Information: Steven Jeffrey Taylor is the author of Desegregation in Boston and Buffalo: The Influence of Local Leaders (State University of New York Press, 1998); "Black Elected Officials and Their Influence on the Process of School Desegregation" in Negro Educational Review (January–April 1996); "Progressive Nativism: The Know-Nothing Party in Massachusetts" in Historical Journal of Massachusetts (summer 2000); and "Appointing or Electing the Boston School Committee: The Preferences of the African American Community" in Urban Education (January 2001). He has also written "The Swann Decision: Brown Moves North," a chapter in the book Creating Constitutional Change (University of Virginia Press, 2004); "Political Culture and African Americans' Forgiveness of Elected Officals" in Polity (October 2005); "Disputed Electoral Results in Ghana and the United States" in Journal of Global Awareness (autumn 2004); "The Political Influence of African American Ministers: A Legacy of West African Culture" in Journal of Black Studies (September 2006); and "Racial Polarization in the 2008 U.S. Presidential Election," published in the Western Journal of Black Studies (June 2011).

Media Relations
To request an interview please call AU Media Relations at 202-885-5950 or submit an interview request form.