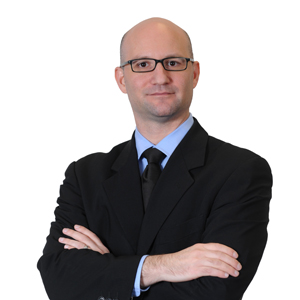 Stephen Tankel
Assistant Professor
School of International Service
Stephen Tankel is an Assistant Professor at American University and a non-resident scholar in the South Asia Program at the Carnegie Endowment for International Peace. His research focuses on terrorism, insurgency, the evolution of violent non-state actors, and political and military affairs in South Asia. Tankel is also an adjunct staff member at the RAND Corporation, where he has contributed to research assessing jihadist ideology and decision-making. Tankel has conducted field research on conflicts and militancy in Algeria, India, Lebanon, Pakistan, and the Balkans. He is frequently asked to brief government officials, analysts, and practitioners on issues relating to jihadist violence and on security issues related to South Asia. Tankel has written extensively on these issues and Columbia University Press recently published his book, Storming the World Stage: The Story of Lashkar-e-Taiba, which examines that group's ideological, strategic and operational evolution since the 1980s within the context of developments in Pakistan, India and Afghanistan.
Loading ...

OFFICE

SPA - Justice, Law and Criminology
Ward - 249
FOR THE MEDIA

To request an interview for a
news story, call AU Communications
at 202-885-5950 or submit a request.
Scholarly, Creative & Professional Activities
Media Appearances
Interviewed for a CNN.com article regarding Obama's speech and visit to Kabul.  In this article he addresses the thorny issue of negotiating with the Taliban. Read full story here.
Quoted in "Pakistan: A Militant Most Wanted" Financial Times. May 1, 2012. Read the article here.
Featured in an interview with the Washington Post "Pakistani militant Hafiz Mohammad Saed seeks protection from bounty hunters." April 22, 2012. Read the full article here.
Featured on a panel discussing the state of Al Qaeda. See video of the discussion here.
Quoted in WNYC article "Gillibrand, Vets Seek Faster Troop Withdrawal from Afghanistan." March 26, 2012. Read full text of article here.
Featured in an interview with WNYC about the U.S. presence if Afghanistan. Listen to full audio here.
Quoted in  "Hearing in Congress on Baluchistan: Crossing the Rubicon or Political Theatre?" February 8, 2012. Read the full article here.