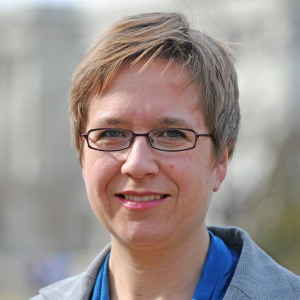 Sonja Walti
Assistant Professor
Department of Public Administration and Policy
Dr. Walti is an international scholar in public policy. Her fields of specialization include comparative public policy and public administration, policy analysis, comparative federalism, and environmental policy. She has conducted research related to land use planning, environmental policy, energy policy, nuclear waste management, fiscal policy, urban drug policy, and public-private partnerships from both a domestic and comparative perspective. Her work has been published in several pre-eminent international journals. She currently serves as the Chair of the International Political Science Association's Research Committee RC28-Comparative Federalism and Federation, and has contributed to a number of mandates for several international government organizations. Dr. Walti has continuing affiliations as a guest professor with the Hertie School of Governance, Berlin, where she served as a Professor of Public Policy and Administration before joining AU's Department of Public Administration and Policy.
Loading ...

OFFICE

SPA - Public Admin and Policy
Ward - 348
FOR THE MEDIA

To request an interview for a
news story, call AU Communications
at 202-885-5950 or submit a request.
Teaching
Fall 2013

PUAD-606 Foundations of Policy Analysis

PUAD-606 Foundations of Policy Analysis
Spring 2014

PUAD-688 Policy Practicum

PUAD-688 Policy Practicum