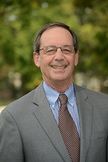 Public policy is the result of Congressional legislation, presidential executive orders, and government agency statutes. Many people see the creation of public policy as synonymous with its implementation. However, while creation of public policy is important, the success of public policy lies in how well it is implemented. That success rests in large part on the cooperation and collaboration among key stakeholders in the public policy process: members of Congress, political appointees, career government executives, leaders of mid-level manager associations, union leaders, academics, and the consulting & technology communities.

The Institute for the Study of Public Policy Implementation's Leadership Forum is dedicated to identifying difficult public policy implementation issues and creating solutions by facilitating dialogue among stakeholders. Institute meetings occur in a safe, facilitated environment that allows stakeholders to explore root causes for policy implementation breakdowns and how those breakdowns can be eliminated.

The Institute also conducts research on employee engagement in the federal government. In cooperation with the Partnership for Public Service, the Institute publishes the Best Places to Work in the Federal Government rankings, which offer an in-depth analysis of employee satisfaction in the federal government.

Finally, the Institute collaborates with the Key Executive Leadership Certificate Program to offer certificates in leadership for public policy implementation. The Certificate Program provides federal managers with the increased leadership capacity they need to build the skills necessary to implement public policy more effectively.

Robert Tobias
Director, Institute for the Study of Public Policy Implementation