Graduate Advising
JLC Advisor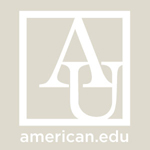 Shelley Morris
,
Academic Counselor
Shelley Morris serves as the graduate advisor for the department of justice, law, and criminology. As the advisor for JLC, she is here to help you make the most of your JLC experience by providing information, answering academic inquiries and conne... [More]
A comprehensive exam primer will be held on Monday, September 15, 2014 from 4:00-5:00pm in Ward 300 hosted by Dr. Richard Bennett. This primer is open to all JLC graduate students. Please RSVP to Shelley Morris no later than Friday, September 12, 2014.
Appointments
Students can make appointments with the graduate advisor by visiting the advisor appointment link provided below. Appointments are 30 minutes in length and must be scheduled at least one day in advance. Appointments are available in-person or via phone for student convenience.
NOTE: Appointments take place during non-peak registration periods during the semester. In making and appointment, this allows the graduate advisor more comprehensive advising conversations than walk-in advising. Walk-in advising takes place during peak registration periods (during the Add/Drop periods). These appointments are 15 minutes in length.
Important Dates and Deadlines