Achievements
U.S. Department of Justice Awards SPA Research Unit $1.2 Million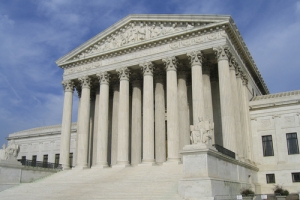 The Justice Programs Office in the School of Public Affairs at AU has been awarded a $1.2-million grant from the U.S. Department of Justice to continue its Adult Drug Court Training and Technical Assistance Project (DCCTAP).
The DCCTAP provides research support and on-site training and technical assistance for approximately 350 courts around the country that are planning, implementing, or expanding programs of judicially supervised treatment for non-violent, substance-abusing offenders in lieu of traditional adjudication. The project also publishes resource documents on creative and evidence-based practices in the conduct of drug court programs, develops training curricula for programs to adapt, publishes an annual update on case law relevant to the operations of drug court programs, and maintains a clearinghouse of domestic and international materials on drug court operations, evaluation methods, and results.
The Justice Programs Office provides technical assistance, research, evaluation, and training services to domestic and foreign government agencies and organizations in the area of justice system operations. JPO projects address a wide range of policy, program, resource, and operational issues relating to the administration of justice, coordination of public programs, and the delivery of justice system, social and related services. The office, affiliated with the Department of Justice, Law & Society, has conducted over 1,500 technical assistance, research, training, and evaluation projects.