Applying to the SPA Leadership Program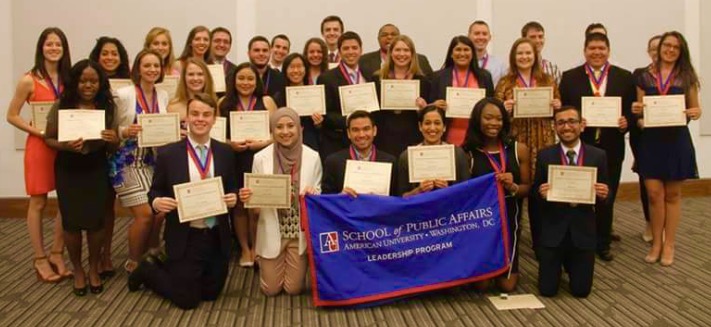 The leadership program application is now CLOSED. If you have any questions, please reach out to leadership@american.edu.
Offered by the School of Public Affairs, this 15-credit undergraduate program in leadership studies nurtures a select number of talented students in the skills and knowledge required to be effective leaders in their professional careers. Admission into the SPA Leadership Program is based on (1) your high school GPA, (2) two essays demonstrating interest in leadership in public affairs, and (3) one reference. We encourage all incoming freshmen in SPA to apply. To apply: kindly complete the online application as soon as possible. Applications will be considered when complete.
How to Submit Documents
Use the application link below to fill out the official application form. You will be require to submit two essays that discuss your leadership interests and any experiences with leadership.

Essay 1 (250-500 words): Describe an experience where you were unsuccessful in achieving your goal. What lessons did you learn from this experience?
Essay 2 (no more than 250 words): Explain why and how the study of leadership in public affairs is important to you. In other words, why do you want to participate in this program?

Submit one letter of recommendation.

This letter should be from a person who knows you well and has been able to observe your development and actions in the classroom, a community or religious organization, the workplace, or a volunteer site. The recommender should tell us how s/he knows you. The letter should include observations of your performance and should also provide an assessment of your interest in developing as a leader. The recommendation form is available until the application deadline. Deadline has closed.