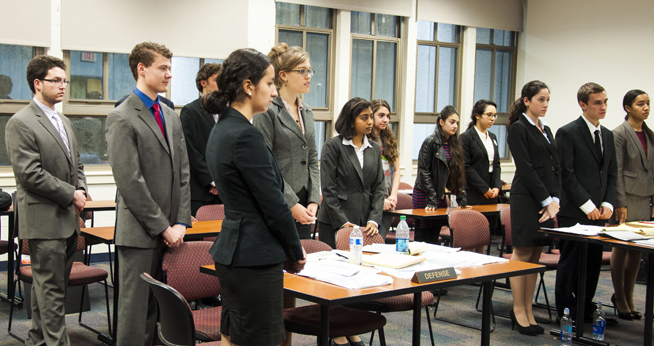 The 3rd Annual WONK Trial Invitational

Thank you for your interest in the 2013 American University WONK Trial Invitational. The tournament will take place on Saturday, November 16th and Sunday, November 17th at American University in Washington, DC.
If you have any questions, feel free to contact Ashley DiMuzio, our WONK Trial Coordinator, at mocktrialwonk@gmail.com or (910) 625-7073.
Registration
If you are interested in registering for the 3rd Annual WONK Trial Invitational, please e-mail our WONK Coordinator at mocktrialwonk@gmail.com.
Important Links
WONK Trial 2013

This year, American University is proud to host a highly competitive field of 24 schools from around the country.
American University
Colgate University
College of the Holy Cross
Fordham College
Georgetown University
George Washington University
Hillsdale College
Howard University
Iona College
Johns Hopkins University
Penn State University
Princeton University
Rutgers University
Seton Hall University
Tufts University
University of Georgia
University of Maryland
University of Maryland B.C.
University Michigan
University of Redlands
University of Richmond A
University of Richmond B
UNC Chapel Hill
Washington & Lee
Competition Information and Summaries