Achievements
SPA Faculty Member Jason Wolf Named Director of Beryl Institute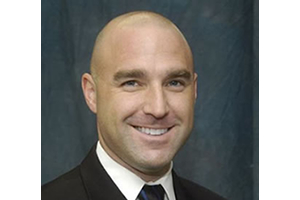 SPA professorial lecturer Jason A. Wolf, Ph.D., will become the executive director of The Beryl Institute, an organization dedicated to improving customer service in healthcare.

Wolf comes to The Beryl Institute after six years with the Hospital Corporation of America (HCA) as the director of organization development for more than 45 healthcare facilities and 45,000 employees. At HCA, Wolf played a key role in creating collaborative efforts across geographic and functional boundaries to address the challenges of the patient experience. Prior to joining HCA, he founded and ran his own consulting firm, 4results, which specialized in organizational transformation, service culture and executive team development. He also served as leader of organizational effectiveness at Owens Corning – INTEGREX, where he was responsible for developing the cultural architecture for this service organization.

He is also an author of publications, including the upcoming Handbook on Organization Development in Healthcare: A Guide for Leaders.

In addition to teaching at SPA, Wolf has been a lecturer at Vanderbilt University's Peabody College. He was a member of the Board of Trustees of the Organization Development Network from 1999-2002 and is a new associate with the Taos Institute. He recently completed his Ph.D. in organization development from Benedictine University where his research explored the sustainability of high performance cultures in hospitals. He holds a master's degree in human resource development from Vanderbilt University and a bachelor's degree in foreign service from Georgetown University.

Founded in 2006, The Beryl Institute is the research and educational arm of The Beryl Companies, a provider of outsourced call center services in healthcare. The organization's mission is to improve customer service in healthcare. The Beryl Institute provides white papers, case studies, educational Webinars, development partnerships and hosts an annual conference.