In the Community
SIS Welcomes New Faculty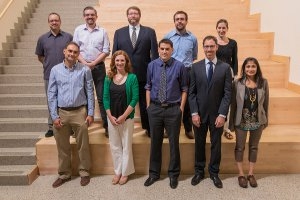 Five tenure-line faculty members have joined SIS:

In addition, SIS welcomes fifteen new term faculty:

Several faculty have assumed new administrative roles:

Anthony Wanis-St. John takes over for Ron Fisher as director of the International Peace and Conflict Resolution program.
Randolph Persaud replaces Clarence Lusane as director of the Comparative and Regional Studies program.
Jeff Bachman comes on board as interim co-director of the Ethics, Peace, and Global Affairs, where he will be working closely with co-director Evan Berry, assistant professor at the College of Arts and Sciences. Bachman takes over from Julie Mertus.

Stephanie Fischer has been named SIS's director of experiential learning.