Professional News
Kennard Receives Corporate Counsel Career Achievement Award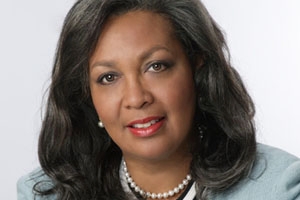 When Mary Kennard graduated from Beasley School of Law at Temple University, she needed a job. 
She wanted to teach, but needed part-time employment. So she took a position at the National Association of College and University Attorneys, not knowing it would set her on a path to a long, distinguished career in higher education legal affairs.
Kennard now serves as chief legal counsel for AU and is a university vice president. She was recently honored for her long service to higher education with the 2012 Corporate Counsel Career Achievement Award given by the Washington Metropolitan Area Corporate Counsel Association.
Kennard was humbled by the honor, she said. "I was surprised as anybody else to receive the award. It was very nice to be honored by your own peers."
As a long-time board member for WMACCA, which is made up of in-house attorneys of all stripes, Kennard was instrumental in creating a student internship that would help get more law students interested in corporate counsel work.
The program she helped start in Washington D.C. has since been replicated all over the country. Kennard currently sits on the board of directors for the Association of Corporate Counsel.
Also of interest to Kennard is diversity in in-house counsel positions. For years, she has taught at Washington College of Law and sees her work as a teacher as a way to influence the next generation of lawyers.
"For me, helping law students is a great way to build the pipeline." she said. "My work with WMACCA is an extension of the work I'm doing at AU."
Kennard currently wears many hats at AU — top lawyer, administrator, adjunct professor. Recently, she added a new one: student. She is currently enrolled in the Doctor of Juridical Science program at WCL. 
Her areas of study include the internationalization of U.S. higher education and diversity in academia.