Research
MSOD Hosts Professor Marshak for Discussion on New Book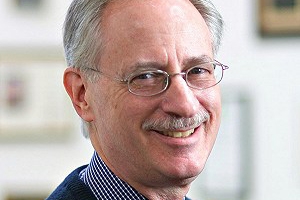 On June 27th, AU SPA Professor and author Robert Marshak joined a group of students, faculty and alumni to discuss his new book on organization development.
The event was hosted by the Master of Science in Organization Development Program (MSOD), of which Marshak is a founding faculty member.
Marshak - Distinguished Scholar in Residence at SPA – and Gervase R. Bushe are co-creators of the concept and term "Dialogic Organization Development" or Dialogic OD. They are co-editors of the first book on the subject: Dialogic Organization Development: The Theory and Practice of Transformational Change.
"It was a wonderful event filled with alums of the MSOD program, who wanted to know the latest thinking about the field of Organizational Development," he said. "I think I had taught or worked with just about every one in the room, so it was almost like being in the classroom with them again, and, in some cases, after a few intervening decades!"
Marshak gave a presentation on the new book, which explains that Dialogic OD is a compelling alternative to the classical action-research approach to planned change. Dialogic OD spells out how leaders and consultants can help foster change by encouraging disruptions to taken-for-granted ways of thinking and acting and the use of generative images to stimulate new organizational conversations and narratives. The book offers a new conception of OD based in the Interpretive and Complexity Sciences that differs in significant ways from the orthodoxies found in most text books in the field.
Recognized as one of the top programs in the country for OD, AU's MSOD experiential learning program has defined the field for more than 35 years. Eighty two percent of recent MSOD graduates have obtained positions in their desired career path within a year of graduation or are actively using their degree within their current positions.