Director's Welcome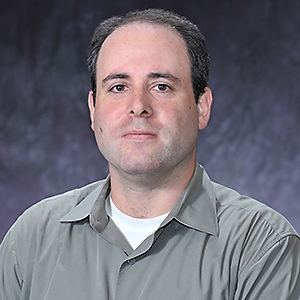 Chris Edelson
Director, PPL Scholars Program
The Politics, Policy and Law (PPL) Scholars Program is a rigorous three-year BA program in the School of Public Affairs that will allow students to experience Washington, D.C., as a laboratory for learning inside and outside of the classroom. I'm thrilled to serve as the PPL Director and am always willing to talk with prospective students interested in the PPL Program.
I am a firm believer in using the city as an educational laboratory. The PPL Scholars take full advantage of AU's fantastic location throughout their three years. During the first year, PPL Scholars participate in weekly experiential learning activities; this fall, that will include trips to the Supreme Court, Congress, government agencies (including the EEOC and the Consumer Finance Protection Bureau), advocacy groups (such as the ACLU) and non-profit organizations (such as the Children's Law Center and Break the Cycle). After their first year, PPL Scholars continue to maximize their time in D.C. by completing competitive internships and putting the academic theory they learn into practice.
PPL Scholars have other unique opportunities during their three years. For example, each student works closely with SPA faculty, including with designated PPL faculty mentors. PPL Scholars also take on rigorous original research projects in their third year, culminating in publishable PPL Capstones. Additionally, the Scholars reside together in a Living Learning Community during their first year. This community allows them to continue learning even back in the dorms, discussing their academic work and D.C. experiences, but also (and just as importantly) having some "down time" with their colleagues.
Students interested in applying to be PPL Scholars can read more about the application process.

Chris Edelson
Director, PPL Scholars Program