Political Theory Colloquium Lecture Series

The Washington, D.C., Political Theory Colloquium, founded by Alan Levine 15 years ago, brings noted speakers to campus each semester. Its central purpose is to provide a focal point for the community and provide a real sense of intellectual excitement. We hope to engage the community and classrooms in a common conversation.
Upcoming 2013-2014 Lectures

Friday, November 22

Johnathan O'Neill, Georgia Southern University, "The South and American Constitutionalism After the Civil War "
Mary Graydon Center 247, 5:30-7:00 PM

Johnathan O'Neill is an Associate Professor and Chair of the Department of History at Georgia Southern University, where he teaches courses on U.S. Constitutional History and American Political Thought. O'Neill earned his B.A. from Colgate University and his PhD from the University of Maryland. His is the author of Originalism in American Law and Politics: A Constitutional History (2005), and co-editor of three other books, America and Enlightenment Constitutionalism (2006), Constitutionalism in the Approach and Aftermath of the Civil War (2013), and Toward an American Conservatism: Constitutional Conservatism during the Progressive Era (2013).

Wednesday, December 4

Daniel Dreisbach, American University, "The Sacred Sounds of Lincoln's Gettysburg Address"
Mary Graydon Center 203/5, 5:30-7:00 PM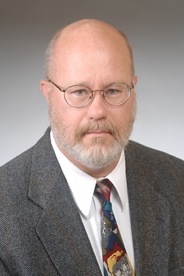 Daniel Dreisbach is a Professor in the Department of Justice, Law, and Society in American University's School of Public Affairs. Dreisbach received his B.A. from the University of South Carolina, his JD from the University of Virginia, and his PhD from Oxford University. Dreisbach's principal research interests include American constitutional law and history, First Amendment law, church-state relations, and criminal procedure. He has authored or edited seven books and numerous articles in scholarly journals. He is coeditor of the recent books The Sacred Rights of Conscience (2009) and The Forgotten Founders on Religion and Public Life (2009), and is author of Thomas Jefferson and the Wall of Separation Between Church and State (2002). He is the 2008 recipient of American University's highest faculty award, Scholar/Teacher of the Year.
Previous 2013-14 Lectures

Thursday, September 12
Terence Marshall, Université de Paris Ouest - Nanterre, "An Introduction to the Meaning of Rousseau's Emile"
Mary Graydon Center 200, 5:30-7:00 PM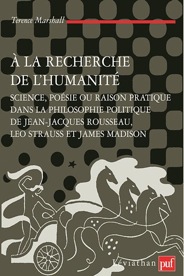 Terence Marshall is Maître de Conférences Hors Classe (retired) at the U.F.R. de Science Juridiques et Politiques, Université de Paris Ouest – Nanterre, France. His B.A. is from Cornell University and his PhD is from the University of Pennsylvania. He taught politics and philosophy at the University of Pennsylvania (1967-1971), North Carolina State University (1971-1976), the University of Paris I - Sorbonne-Panthéon (1976-1983), L'Ecole Normale Supérieure (1978-1979), and the University of Paris X – Nanterre (1978-2008). He was twice appointed Fulbright Lecturer at the Sorbonne and was awarded a National Endowment for the Humanities senior fellowship to prepare a book length commentary on Rousseau's Emile and an edition of Rousseau's unpublished manuscript, "Critique de l'Esprit des Lois de Montesquieu." He has published four books in France: Classicisme et Modernité: Introduction à la Philosophie Politique (1989); Vie et Institutions Politiques des Etats-Unis (1989); Théorie et Pratique du Gouvernement Constitutionnel: La France et les Etats-Unis (1992); A la Recherche de l'Humanité : Science, Poésie ou Raison Pratique dans la Philosophie Politique de Jean-Jacques Rousseau, Leo Strauss et James Madison (2009). His articles have appeared in La Revue de Métaphysique et de Morale; La Revue Française de Science Politique; Etudes Philosophiques; La Revue de Sciences Philosophiques et Théologiques; Cahiers de Philosophie Politique et Juridique; La Revue de Synthèse; Commentaire; The University of Ottawa Review; Political Theory; The Review of Politics; Interpretation; and in several books of collected writings published in France and the United States. He has also published translations with notes of Rousseau's Letter to Voltaire on Providence and the Letter to Franquières in Christopher Kelly et al., Collected Writings of Rousseau (Vols. 3 and 8). His most recent publication in English, "Epistemology and Political Perception in the Case of Rousseau," appears in Christopher Kelly and Eve Grace, eds. The Challenge of Rousseau (Cambridge, 2013). His lecture is a précis of a current writing project to put on paper the fruits of his lifetime of study of Rousseau's Emile.

Friday, September 20

Keith Whittington, Princeton University, "The Supreme Court and Slavery"
Mary Graydon Center 200, 5:30-7:00 PM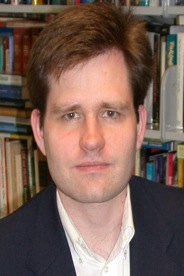 Keith Whittington is William Nelson Cromwell Professor of Politics at Princeton University and currently director of graduate studies in the Department of Politics. He is the author of Constitutional Construction: Divided Powers and Constitutional Meaning (1999), and Constitutional Interpretation: Textual Meaning, Original Intent, and Judicial Review (1999), and Political Foundations of Judicial Supremacy: The Presidency, the Supreme Court, and Constitutional Leadership in U.S. History (2007). He is editor (with Neal Devins) of Congress and the Constitution, Oxford Handbook of Law and Politics (with R. Daniel Kelemen and Gregory A. Caldeira) and Law and Politics: Critical Concepts in Political Science. He is also the author (with Howard Gillman and Mark A. Graber) of American Constitutionalism, vol. 1: Structures of Government and American Constitutionalism, vol. 2: Rights and Liberties (which won the Teaching and Mentoring Award for innovative instructional materials in law and courts). He is also editor (with Gerald Leonard) of the New Essays on American Constitutional History and editor (with Maeva Marcus, Melvin Urofsky, and Mark Tushnet) of the Cambridge Studies on the American Constitution. He has published widely on American constitutional theory and development, federalism, judicial politics, and the presidency. He has been a John M. Olin Foundation Faculty Fellow, an American Council of Learned Societies Junior Faculty Fellow, a Visiting Scholar at the Social Philosophy and Policy Center, and a Visiting Professor at the University of Texas School Of Law. He is a member of the American Academy of the Arts and Sciences. He is currently working on a political history of the judicial review of federal statutes.
Friday, October 25

Peter Myers, University of Wisconsin-Eau Claire, "'A School for the Moral Education of the Nation:' Frederick Douglass on the Meaning of the Civil War"
Mary Graydon Center 200, 5:30-7:00 PM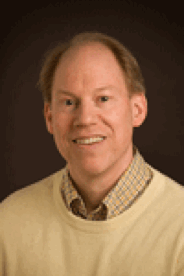 Peter Myers is a Professor of Political Science, specializing in political philosophy and U.S. constitutional law, at the University of Wisconsin-Eau Claire. He earned his B.A. in Political Science from Northwestern University and his PhD in Political Science from Loyola University Chicago. His PhD dissertation, "John Locke on the Naturalness of Rights," received the American Political Science Association's Leo Strauss Award for the Best Doctoral Dissertation in the Field of Political Philosophy in 1992. Professor Myers is the author of two books: Our Only Star and Compass: Locke on the Struggle for Political Rationality (1998) and Frederick Douglass: Race and the Rebirth of American Liberalism (2008). He has published articles, chapters, and book reviews in the fields of liberal political philosophy, American literature, and American political thought, including a chapter on Martin Luther King, Jr., in the History of American Political Thought anthology edited by Bryan-Paul Frost and Jeffrey Sikkenga, and an article on Frederick Douglass and Abraham Lincoln in the May 2010 issue of the American Political Science Review. He is currently researching a book on the idea of color-blindness in American political thought.