Postdoctoral Fellows
PTI brings some of the best recent doctoral graduates from the U.S. and abroad to American University. An announcement for the 2014-2015 Postdoctoral Fellow Competition will be posted in February or March of 2014. Interested applications should check the website periodically for additional information and instructions.

2013-2014 Postdoctoral Fellow

Robert Garrow from Claremont University is the new 2013-2014 Postdoctoral Fellow. 
2012-2013 Postdoctoral Fellow - Brandon Turner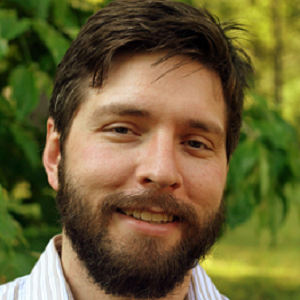 Brandon Turner is currently the 2012-13 Postdoctoral Fellow at the Political Theory Institute at American University, where he serves as Visiting Assistant Professor of Government in the School of Public Affairs. He is currently on leave from Clemson University, where he is Assistant Professor of Political Science and, in a joint appoitnment, with the Clemson Institute for the Study of Capitalism. He has published articles in The Review of Politics, Polity, and elsewhere, and is currently finishing manuscripts titled Antagonism in the Liberal Tradition and Classical Liberalism: A Short History. His current research focuses on the emergence of the economic way of thinking in the early modern period. Turner has been the recipient of several teaching awards; this year at AU, he will offer a Fall course on the political theory of capitalism and a Spring course on classical liberalism. He earned his BA at Miami University in 2004 (Political Science, History, Philosophy), an MA and PhD at the University of Wisconsin-Madison in 2008.