Postdoctoral Fellows
PTI will bring to AU some of the best recent doctoral graduates from the U.S. and abroad. 
2013-2014 Postdoctoral Fellow

The Department of Government in the School of Public Affairs at American University invites applications for two positions in political theory. Applicants may be considered for one or both positions, but should indicate their preference.
The first position is a one-year postdoctoral fellowship in Political Theory for AY 2013-14 sponsored by the Political Theory Institute (see http://www.american.edu/spa/pti/). The postdoc will teach one undergraduate course per semester, one of which will be "American Political Thought" and the other a seminar based on the fellow's interests. This position is not renewable.
The second position is a one-year, non-tenure-track position in Political Theory for AY 2013-14 at the rank of Professorial Lecturer. The teaching load for this position is three-three, including teaching multiple sections of our introduction to political theory class called "Individual Freedom vs. Authority" as well as "Feminist Political Thought." There may also be the possibility of teaching a seminar on the candidate's interests. This position is possibly renewable.
Successful candidates for both positions should have a strong commitment to teaching and the potential for excellence in scholarly research. For both positions we are open to the field of scholarly specialization, but the candidate must have a broad background in the history of political thought and be able to teach the specified courses. Both positions include a competitive salary, full health benefits, and a travel allowance. AU is located in Washington, DC, and in 2012 The Princeton Review ranked AU students the most politically active in the nation.
Review of applications will begin April 19, 2013 and continue until the positions are filled. Please send applications (including curriculum vitae, a statement of research interests, descriptions of a seminar or two you might like to teach, a sample publication/dissertation chapter, and three letters of recommendation) to: govsearch@american.edu with one of the following subject lines as appropriate: "Political Theory Postdoc Search Only," "Political Theory Fulltime Search Only," or "Political Theory Both Searches." Electronic submissions are preferred, but applications and letters of recommendation may also be mailed to: Chair, Political Theory Postdoc Search, Office of the Dean, School of Public Affairs, American University, 4400 Massachusetts Avenue, N.W., Washington, D.C. 20016. American University is an equal opportunity/affirmative action university committed to a diverse faculty, staff and student body. Minority and women candidates are strongly encouraged to apply.
2012-2013 Postdoctoral Fellow - Brandon Turner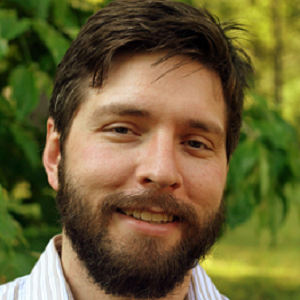 Brandon Turner is currently the 2012-13 Postdoctoral Fellow at the Political Theory Institute at American University, where he serves as Visiting Assistant Professor of Government in the School of Public Affairs. He is currently on leave from Clemson University, where he is Assistant Professor of Political Science and, in a joint appoitnment, with the Clemson Institute for the Study of Capitalism. He has published articles in The Review of Politics, Polity, and elsewhere, and is currently finishing manuscripts titled Antagonism in the Liberal Tradition and Classical Liberalism: A Short History. His current research focuses on the emergence of the economic way of thinking in the early modern period. Turner has been the recipient of several teaching awards; this year at AU, he will offer a Fall course on the political theory of capitalism and a Spring course on classical liberalism. He earned his BA at Miami University in 2004 (Political Science, History, Philosophy), an MA and PhD at the University of Wisconsin-Madison in 2008.