Alumni Profile
Profile: Fernando Astigueta, SIS/MA '05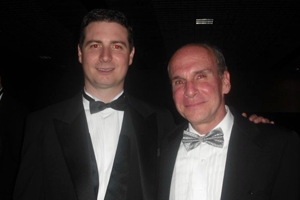 What was one important turning point during my time at SIS that influenced my professional path?
I have been with the US Treasury for the past 6 years working counter-narcotics sanctions focused in Latin America, primarily Colombia. Given my career path, I credit my graduate thesis work with Cathy Schneider as a turning point for me during my time at SIS. My thesis titled, "New Wars and Old Wars in Colombia", was a stepping stone to what I do now in my profession. That knowledge also prepared me well as I spent two years in Bogota, Colombia as an Assistant Attaché for our office which was stationed at the US Embassy.
What has been a--possibly unexpected--pivotal experience or piece of knowledge that has led me to my current position?
The entire SIS/CRS experience helped mold me for what I do today. I've also done some sanctions work in the Middle East realm. Two courses that helped me prepare for that focus were "Post Saddam Iraq" and "Combating Terrorism".
Why I chose SIS?
I chose SIS for its impeccable reputation as one of the top schools focused in International Relations, particularly the CRS program. The program exposed me to many different aspects of both the security and development world.
How I make a difference in the world?
As I mentioned earlier, I work with the Treasury Department, particularly that which focuses on counter-narcotics sanctions. I work cases that ultimately freeze the bank accounts of some of the world's most significant narcotics traffickers.
Field of study?
Comparative and Regional Studies
Languages?
English/Spanish
World issue of interest?
Latin America, primarily Colombia
Professional role model?
Ronald Reagan
Favorite book?
Diplomacy-Henry Kissinger
Favorite movie?
Traffic